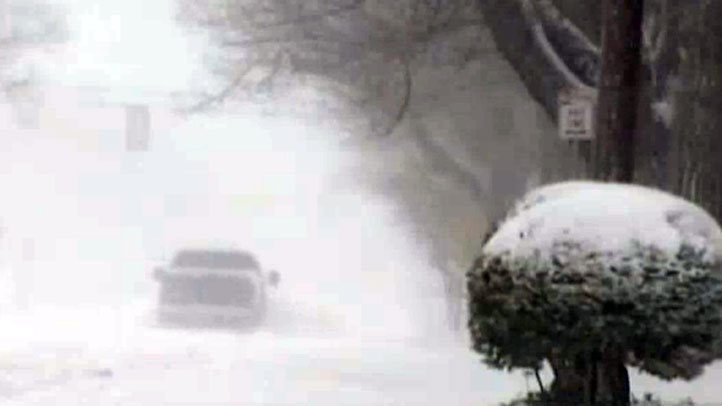 Lingering winter weather in the Texas Panhandle has left some roads and schools closed a day after a blizzard dumped a record 19.1 inches of snow in the Amarillo area.
National Weather Service meteorologist Krissy Scotten in Amarillo says the snowfall total Monday bested a record set Feb. 16, 1893, when 19 inches fell.
She says the city's snowfall was the second-most in a 24-hour period, just behind the 19.3 inches that fell March 25, 1934. The storm that moved across the Texas Panhandle also was the third all-time snow event. The most snow in one event was 20.6 inches that fell March 25 and 26, 1934.
Local
The latest news from around North Texas.
Scotten says Amarillo normally receives 17.8 inches of snow for the winter.
Some Panhandle Roads Remain Closed
The Texas Department of Transportation said part of Interstate 40 east of Amarillo and near the border with Oklahoma remained closed Tuesday. Stretches of Highway 87 in the Dalhart and Dumas areas were also closed.
State officials said improving weather should mean reopening the roadways by early Tuesday afternoon. Temperatures in the Amarillo area are expected to reach the mid-30s.
City offices in Amarillo were closed Tuesday. A spokesman said Rick Husband Amarillo International Airport isn't operating flights until runways could be cleared by likely midday Tuesday.
The Amarillo Independent School District canceled classes Tuesday.
Road closures and blizzard conditions in the area lead to as many as 100 motorists stranded between Amarillo and Lubbock on Monday.
Trooper David Hawthorne of the Texas Department of Public Safety in Amarillo said National Guard troops are helping state troopers and local deputies and police find and help motorists stranded in whiteout conditions
Numerous major Texas Panhandle highways were closed for the night as subfreezing temperatures froze ice and compacted snow on the pavement.
The Texas Department of Transportation website showed most major routes in the region were closed.
The National Weather Service said as many as 100 motorists on Interstate 27 between Amarillo and Lubbock found themselves stalled in whiteout conditions in the worst of the storm Monday.
The American Red Cross set up two shelters for stranded motorists. Red Cross spokeswoman Martha Riddlesburger says about 50 stranded Interstate 27 motorists sought shelter at its shelter in Tulia, about 50 miles south of Amarillo. Red Cross spokesman Steven Pair says 45 motorists stranded on Interstate 40 sought refuge in a shelter in Groom, 45 miles east of Amarillo.
As of 7 p.m., the heaviest snowfall Texas was recorded in Amarillo with 19 inches of snow, 16 inches in Fritch, 15 inches in Pampa and 14 inches in Booker. In Oklahoma, 15 inches was recorded in Woodward and 11 inches in Shattuck.
More Texas Road Conditions: TxDOT on Twitter | TxDOT on Facebook | Call 800-452-9292
Copyright AP - Associated Press