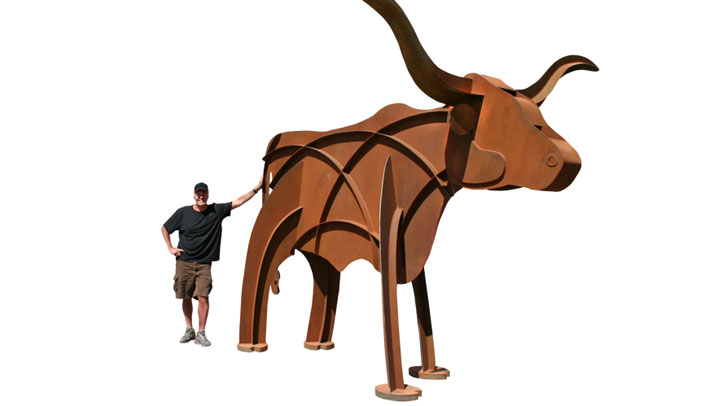 Hope for a windy weekend in Richardson.
Local
The latest news from around North Texas.
The city conducts its annual Cottonwood Art Festival through Mother's Day — 9 a.m.-6 p.m. each day at Cotton Wood Park, duh — and artwork by Santa Fe, N.M., sculptor Fredrick Prescott looks to be the featured attraction.
His creations — life-size kinetic metal renderings of elephants, magic dragons, camels, horses, cows, alligators, and lions, and no offense, dude, but your lion face and head kind of look like a triceratops without the nose–top protrusion — are billed as seeming to come to life when the wind blows.
They could squeak a little, too.
Prescott's installation at the art fest includes his latest work, magical seahorses, which might need waves to move rather than the wind [haha, anything? no? OK, moving on].
All kidding aside, though, the sculptures probably are fascinating pieces, particularly for small children and altered adults.
Just one thing, though. How do we know what "life-size" might be for magic dragons, which are mythical beasts, right?
---
Bruce Felps owns and operates East Dallas Times, an online community news outlet serving the White Rock Lake area. He would be impressed if there were a life-size moving monkey in the collection.

Copyright FREEL - NBC Local Media