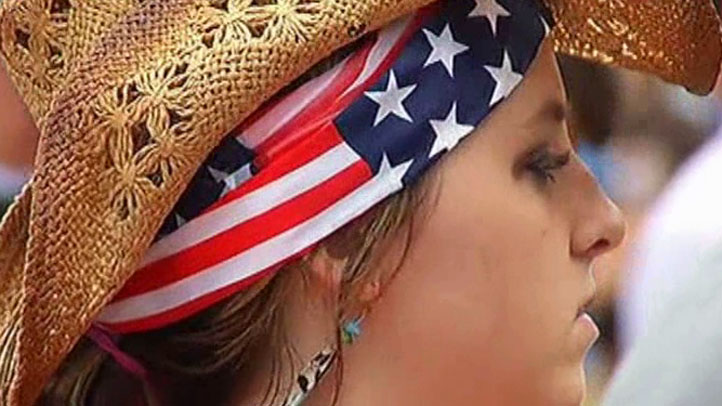 North Main Street in Fort Worth is one of the popular spots for celebrating the Fourth of July, from festivities at Panther Island Pavilion to LaGrave Field and Billy Bob's Texas in the Stockyards.
Billy Bob's once again hosted Willie Nelson's Fourth of July Picnic, an all-day music festival inside and outside the world's largest honky tonk.
The show kicked off at noon with Shy Blakeman taking to one of the indoor stages. The Randy Rogers Band took to the outdoor stage a half an hour later, rocking the crowd and really getting the show under way. Rogers, a local from Cleburne, is one of the many locally-based performers.
Local
The latest news from around North Texas.
Willie Nelson was set to take the stage after 11 p.m.
Pam Minick, marketing director for Billy Bob's, said they couldn't be happier to have Nelson back in Fort Worth on the Fourth, especially after rumors he might play somewhere else.
"Well we heard some rumors earlier this year that he was going to do his Fourth of July Picnic on a cruise, but obviously Fort Worth crossed his mind, he came back here," Minick said.
And while two years in-a-row in Fort Worth is great, she's hoping he makes it three straight.
"What we're really looking forward to is the 40th, that's just got to be a blowout," Minick said. "This year is special, but next year, the 40th year, we're lobbying hard for that one."
Inside, Billy Bob's temperatures were around 60 degrees with the air conditioning going, although during the outdoor performances there were large crowds as well. Everyone NBC 5 talked with said they couldn't think of a better way to spend the holiday.
"A couple of my buddies are out here just trying to have a good time, just trying to celebrate the birth of America," said Deac Caufield, of Denton.
"This is going to be great, you got just about every star in the neighborhood showing up, we're looking forward to seeing some of these people perform," said Richard Foster, of Arlington.
"I haven't been to a Willie Nelson Picnic since I was 16, I thought I just had to come back and check it out again," said Carolyn Moore, of Bridgeport. "It's great to have the opportunity to see him in Fort Worth. I didn't want to miss out on that."
"I think Willie's kind of got an affinity for Fort Worth, you know he spent his youth here, for the people and the fans they just can't get enough of Willie," Minick said. "And I say what better way, than to [spend] America's birthday, than with an American icon -- and Willie is definitely that."
Take a look back at the history of Willie's Picnic in this article: Willie's Picnic Through the Years