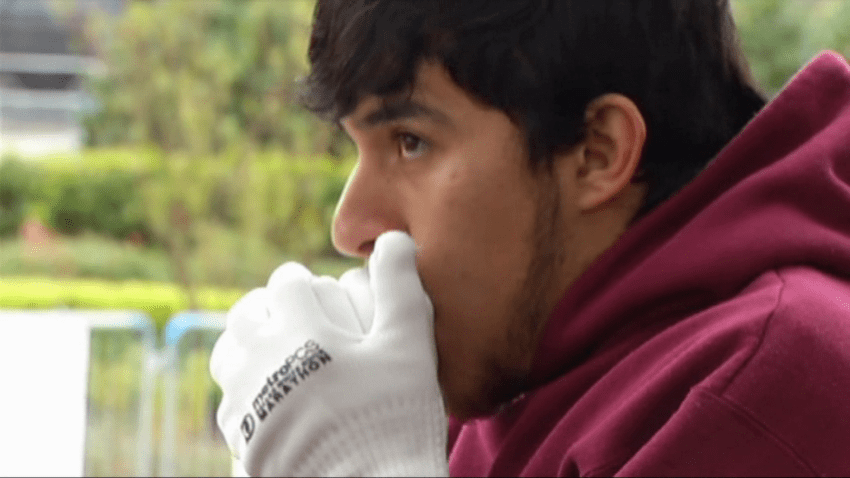 A record 25,000 people registered for Sunday's White Rock Marathon.
Despite the cold, rainy weather, the runners' friends and family members stood by to watch them cross the finish line.
The runners were off to a cold, wet start just after 8 a.m. Their feet splashed through puddles. Raindrops hit them with every step.
Local
The latest news from around North Texas.
On the sidelines, their biggest fans cheered them on.
"I'm wearing a fur coat inside. I'm warming up right now," Susan Patino said.
Her son, Matthew, 19, had his leg amputated during a battle with bone cancer. He ran the half-marathon with a prosthetic leg.
His parents and siblings waited patiently at the finish line, blowing into their gloves to warm their hands.
"We're very proud. We are. We're blessed. I thank God for every day," Patino said.
Another family watched for their daughter while taking shelter under a roof.
"I went with a layered look today," Terry Gilbert said. "And of course, I went with a high-dollar, trash-sack rain poncho here."
Ponchos, umbrellas, hats and gloves were part of the fashion of the day to protect against the elements.
"We kept crossing our fingers that it would hold out for us," Gilbert's wife, Kim, said. "But in Texas, it could be snowing, and you know, so at least it's just rain."
But the rain left runners soaking wet as they crossed the finish line.