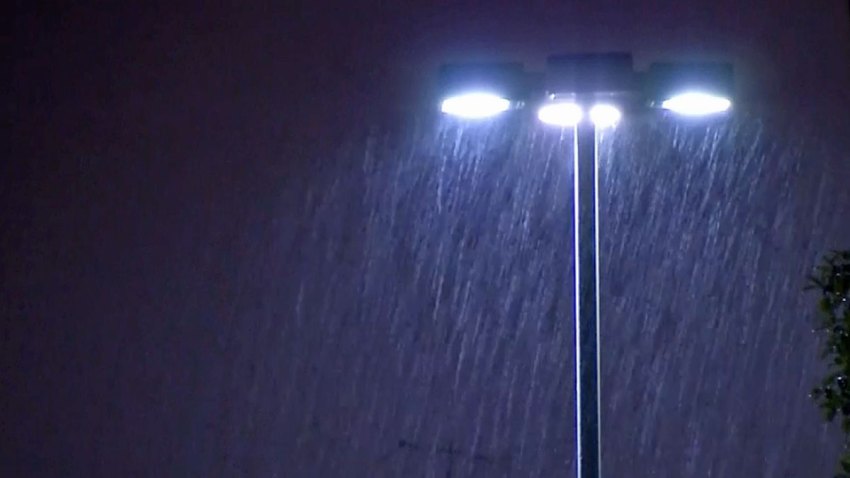 The weather pattern lately has been anything but "normal" for North Texas for this time of year!
Typically, mid- to late-August features some of the hottest and driest weather of the year. So the rain and cooler temperatures have certainly been welcome relief from the heat.
Looking ahead, this unusual pattern will hold into the weekend, but then more typical August weather is set to return next week.
The upper air pattern features a big dip around the Great Lakes this weekend. This upper low will draw down some much cooler air from Canada and provide the Northern Plains and Upper Midwest with a taste of fall. Lows by Saturday night are expected to be in the 40s for the Dakotas and much of Minnesota.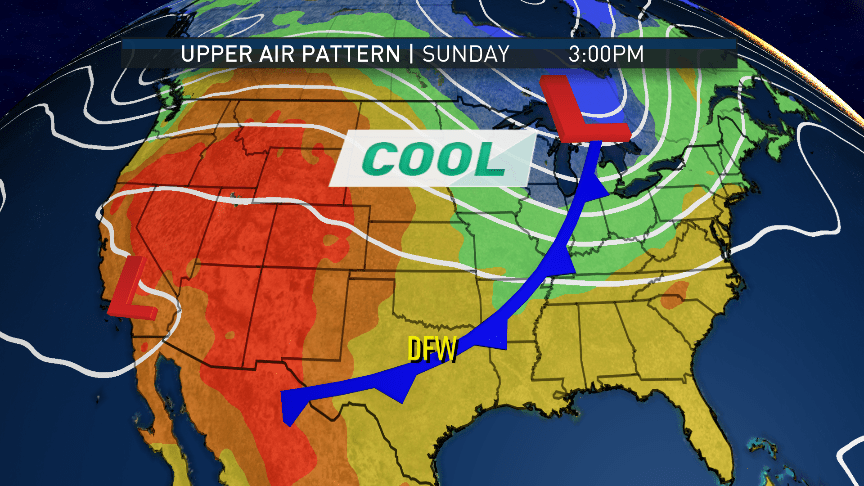 The result here in North Texas will be a slow moving cold front that will bring more rain. This front will arrive late Saturday and stall out on Sunday. This means we'll see two days (Saturday and Sunday) with high rain chances. The combined rain totals over the weekend could exceed two inches in some locations!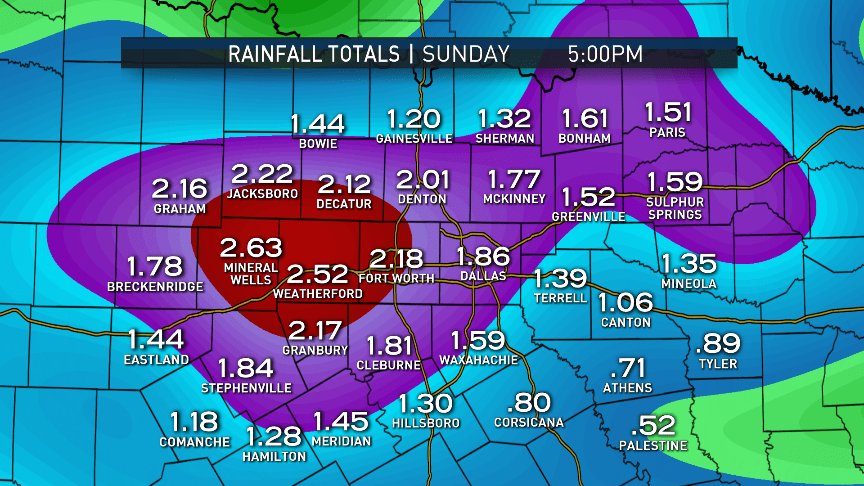 The pattern next week is looking much different though. While still not a true "August" pattern, it will resemble more of an early summer pattern. A subtropical high will establish itself over the Southeast U.S. and push humidity and heat back into North Texas Sunshine, dry weather and highs in the 90s can be expected Tuesday through next weekend.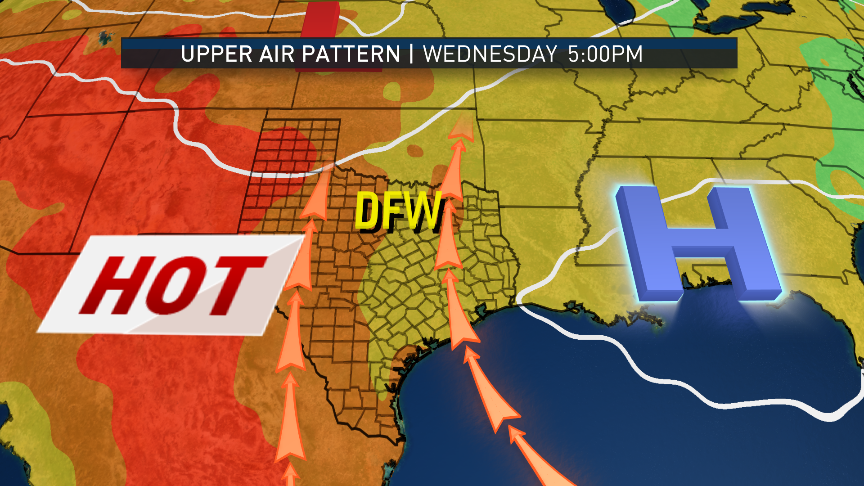 So are we done with the 100s this year? Probably not, but we're getting close!