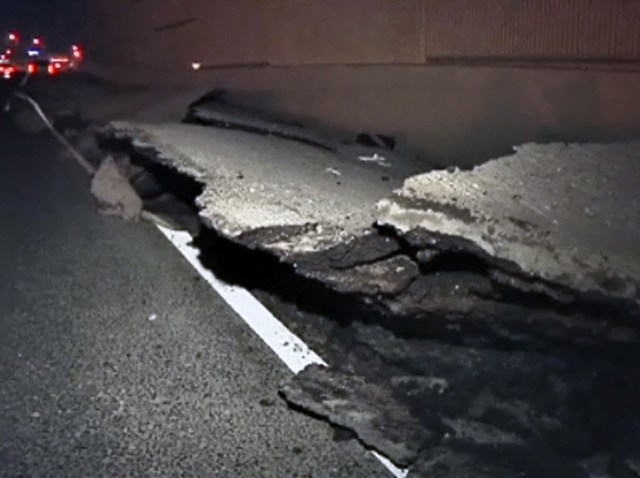 The wet winter weather may be taking a toll on a North Texas toll road in Carrollton.
A portion of the retaining wall on the George Bush Turnpike near Kelly Boulevard shifted, causing the road below to bend and break.
Work crews were forced to shut down a few lanes to start repairs. The westbound ramp on Frankford Road has been closed. On some sections, pieces of the road were forced up or down nearly 3 feet.
Local
The latest news from around North Texas.
"The exact cause has not been identified," said Sherita Coffelt, a spokeswoman for the North Texas Tollway Authority. "Crews are still evaluating so it doesn't happen in the future."
Coffelt said engineers were digging out tons of dirt from behind the retaining wall and were hoping to get it out of the way before more rain hits the area. She said the plans called for a temporary retaining wall to be built by next week to secure drivers on the road.
Coffelt said the cost of the temporary fix would be roughly $500,000. She also said the final repairs wouldn't start for at least six months, so crews could diagnose the problems and put the construction work out for a bid.
The NTTA hopes to have three full lanes open by next week, but until then, Coffelt said drivers should expect to see work crews on the road near the Kelly Boulevard exit.
"Motorist should expect delays," she said. "We're going to work to minimize those delays as much as we can."