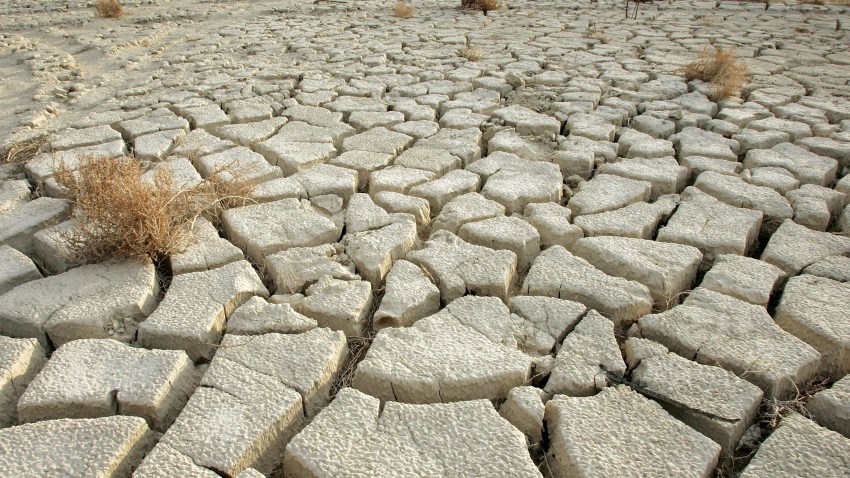 Drought conditions are officially gone in Texas, ending a brutally dry period that forced millions of residents to limit water use, evaporated waterways and shriveled up crops.
The federal drought map released this week showed no drought conditions in Texas for the first time since late 2007, and state climatologist John Nielsen-Gammon said Thursday that heavy rains over the past six months have helped most every area of Texas.
Even though above-average rainfall's expected to continue for months, some of the hardest-hit areas of southern and central Texas are at such a water deficit that their problems may not be over.
Local
The latest news from around North Texas.
"So if it turns dry again, drought conditions could develop relatively quickly," said Nielsen-Gammon, who like others has compared the drought to the 1950s "drought of record."
Only a few Texas counties are considered abnormally dry, but not drought-stricken. This time last year, more than 60 percent of the state was under drought. Nationally, Michigan and several Western states are still under some drought conditions, with only Hawaii showing areas of extreme drought.
For some farmers in Texas -- the nation's No. 2 agricultural state that endured $3.6 billion in crop and livestock losses during the drought -- there may now be too much of a good thing.
The rains have been so heavy that they're forcing corn farmers to delay planting. Corn in south and central Texas is planted earlier in the year because it doesn't do well in hot weather, but some farmers may have to look to other crops, said Travis Miller, an agronomist and drought specialist with the Texas Agrilife Extension Service.
Charles Ring, who farms about 2,000 acres of corn on his southern Texas spread in Sinton, was busy Thursday figuring out whether to try to plant or wait for sunshine. The seed and the 60-foot-wide equipment he uses to plant it are in his barn. He said the equipment can get bogged down in mud if the ground's too wet.
"Last year, a quarter inch of rain you didn't even notice; this year, a quarter-inch gets everything sticky and slippery and slows down the planters," Ring said as he drove his truck around the farm "looking for dry spots."
David Gibson, executive director of the Texas Corn Producers Board, estimated that if things don't dry out, up to 10 percent of the 1.4 million or so acres of early corn planting could be lost.
For the most part, though, farmers and ranchers are happy to see the drought go.
"Being out of a drought is always a good thing," Miller said. "I can't think of any ag industry that prospers in drought."
The rainfall is feeding once-barren grazing lands and helping prepare soil for the cotton planting that'll start as early as next month. Texas is the leading producer of cotton and cattle in the U.S.
Rainfall totals vary across the state, but San Antonio is the most dramatic example of the dry-to-wet swing in Texas.
Since Sept. 1, the San Antonio area has gotten 26.7 inches of precipitation -- the wettest such period since rainfall record keeping began in 1885, said National Weather Service meteorologist Victor Murphy. A year earlier, there were only about 1.9 inches during that period -- the driest such period on that record.
The wet Texas weather is caused by El Nino conditions in the Pacific Ocean. Those conditions peaked in late December, but above-normal precipitation should continue through May, Murphy said.
Some waterways are still low, notably Lake Travis and Lake Buchanan near Austin. Those reservoirs provide drinking water to about 1 million people and are popular summertime attractions. But since the wintertime is a low water-use period, officials aren't overly concerned.
During the worst period of the drought, about 340 water systems in the state issued either voluntary or mandatory water restrictions.
---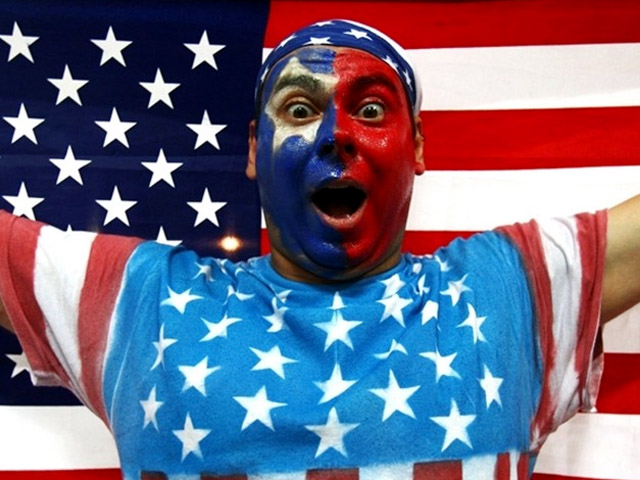 It's snow joke: The Vancouver Winter Games are here! Check out NBCDFW's full coverage, complete with amazing photo galleries, and more! Fan us on Facebook and on Twitter

Copyright AP - Associated Press