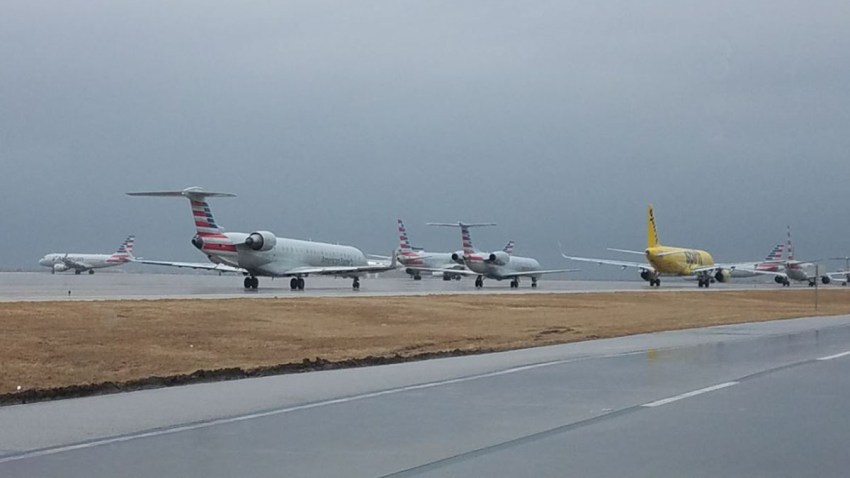 Weather is leading to delays of up to two hours at Dallas/Fort Worth International Airport Tuesday afternoon, the FAA says.
The FAA reports that due to weather a traffic management program has been activated, leading to some arriving traffic being delayed by about two hours. Planes already in the air are experiencing delays of about 15 minutes.
Traffic departing D/FW was delayed nearly two hours earlier in the day, but that dleay has decreased to between 15 and 30 minutes.
Local
The latest news from around North Texas.
As of 4 p.m., FlightAware.com shows more than 315 outbound flights delayed and another 68 canceled at DFW.
At Dallas Love Field, 65 outbound flights have been delayed and 24 canceled.
Southwest Airlines and American Airlines, the primary carriers at D/FW and Love Field, have the most delays (1,100+) and cancellations (200+) Tuesday of all carriers in the U.S.

A strong line of severe thunderstorms moved through the area overnight and more storms are expected throughout the day Tuesday.
Online: Check Flight Status at D/FW