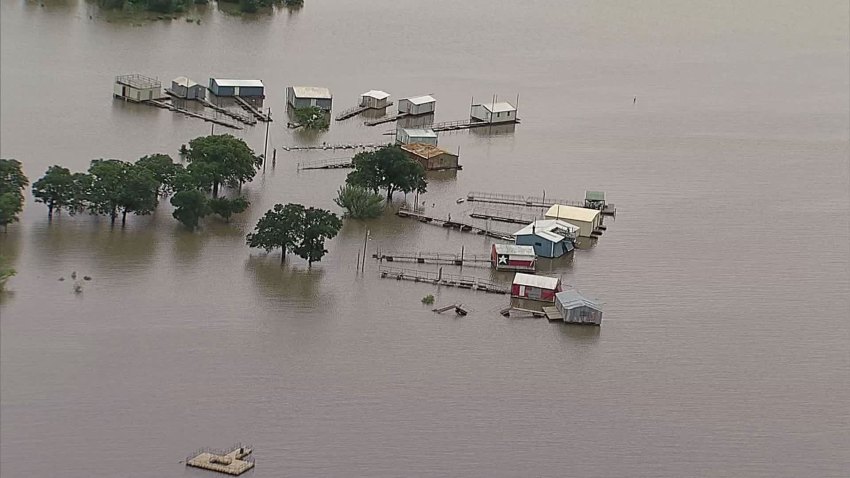 More rain in the forecast means a soggy Memorial Day weekend that could lead to flash flooding again in North Texas. The National Weather Service has issues a Flash Flood Watch in effect from Saturday afternoon through Sunday evening.
NBC 5 Meteorologists say as much as 6 inches of rain is possible and rain continues to be in the forecast for part of North Texas for the next week, too.
Weather service forecaster Matt Stalley in Fort Worth, Texas, said people camping or on the waterways should take extra care.
Local
The latest news from around North Texas.
"There's quite a bit of danger now with the current situation. There's a lot of river and lake closures because of all the debris that's in the water that gets picked up by these floodwaters. There's additional threats for flash flooding for people that are out camping," Stalley said.
Stalley said the area west of the Interstate 35 corridor is expected to receive the heaviest rainfall amounts.
"We're looking at storms that will produce heavy rain starting to increase in coverage on Saturday afternoon and evening. And that'll last through a good portion of Sunday as well," Stalley said.
Echoing NBC 5 Meteorologist Rick Mitchell's advice, Stalley encouraged anyone with plans to be outdoors during the weekend to have a way to get weather information, such as a weather radio.
"A lot of people overlook flooding as a weather threat, and it's actually the number-one leader in weather-related fatalities. So, it certainly can't be taken lightly."