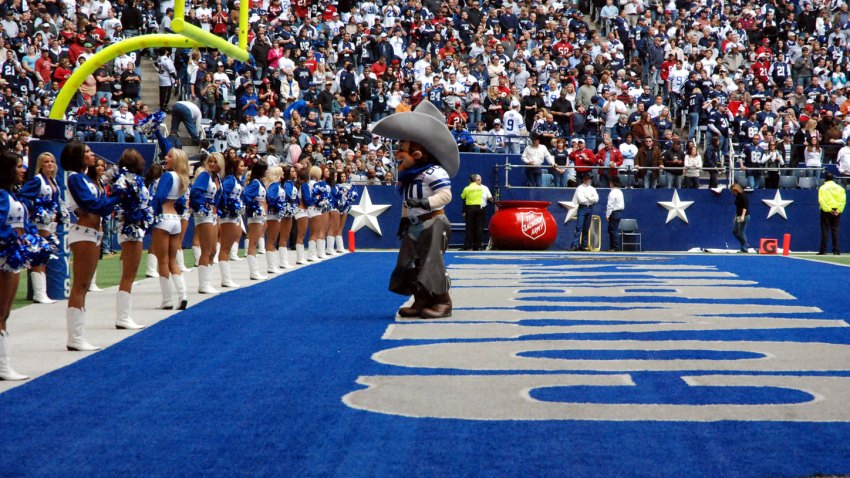 We first asked which Thanksgiving Day win was the most thrilling, now we want to know which was the Cowboys' worst loss on Thanksgiving Day. We've narrowed the list to four and included summaries to help jog your memory. Vote in the "Chime In" box below. [[459167173,R]]
Danny's Disappointment
It wasn't perfect, but Dallas Cowboys quarterback Danny White had played a hard game -- he was 25 for 41 with 341 yards through the air. He'd tossed four touchdowns (and three interceptions) and rushed for another. Still, the Thanksgiving Day game against the Vikings ended up going into overtime. The Vikings had the ball and were driving down the field when Darrin Nelson broke free for a 25 scamper into the end zone. The loss put the Cowboys at 5-6 and out of the playoff hunt. Final: Vikings 44, Cowboys 38 in OT
Bounty Bowl
After cutting kicker Luis Zendejas earlier in the season, the Philadelphia Eagles allegedly put a $200 bounty on the kicker and a $500 bounty on quarterback Troy Aikman. Zendejas was hit hard in the head by a former teammate during the second half kickoff. Head coach Buddy Ryan denied the allegation, but it fueled the NFC East rivalry for years to come. The Cowboys, at this point in their rebuilding, were really no match for the Eagles. Final: Eagles 27, Cowboys 0
Local
The latest news from around North Texas.
Leon Lett. The Ice Storm
It's been 24 years since the Ice Bowl, and Leon Lett's fumble, but it's still too soon. On a snow-covered field at Texas Stadium, with a field goal attempt block in the game's final seconds, the Cowboys were seconds away from a 14-13 win over the Miami Dolphins. As the ball rolled to a stop after being knocked out of the air, Leon Lett, the Big Cat, slid into the ball and kicked it closer to the end zone. The Dolphins then touched it, downing the ball and again taking over possession. They would then get a second try at a chip shot field goal. Final: Miami 16-14.
Randy's Revenge
After the Cowboys passed him over in the 1998 NFL Draft, wide receiver Randy Moss got revenge on Thanksgiving Day with an epic performance that came from only three catches. It started with a flea-flicker call that left Moss with more than a couple of steps on the Cowboys' secondary. Moss easily scored .... again and again. He ended the day with three catches for 163 yards and three toucdowns the longest a 56 yard touchdown catch. Final: Vikings 46, Cowboys 36