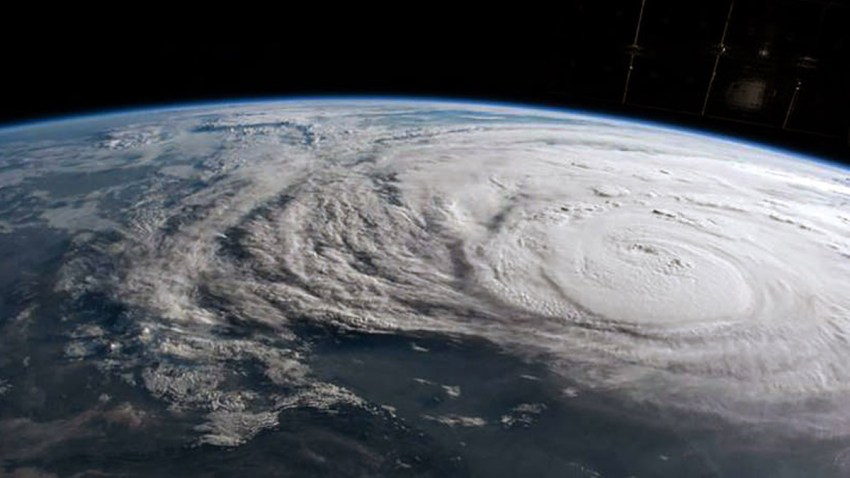 We have never seen a storm like Harvey and we have been getting a bunch of questions from you!
Here are some of the most frequently asked questions from our NBC 5 viewers:
Q: How many landfalls and how long has the storm been around?
A: Harvey was first observed at a tropical wave off the coast of Africa Aug. 13. The National Hurricane Center issued the first public advisory on this storm Aug. 17. Tropical storm warnings went in effect for St. Lucia, Barbados, St. Vincent and the Grenadines for a potential Tropical Storm. The first landfall from Harvey was across the Yucatan Peninsula. The second was in Rockport, Texas, Friday. A third will happen sometime Wednesday afternoon in western Louisiana.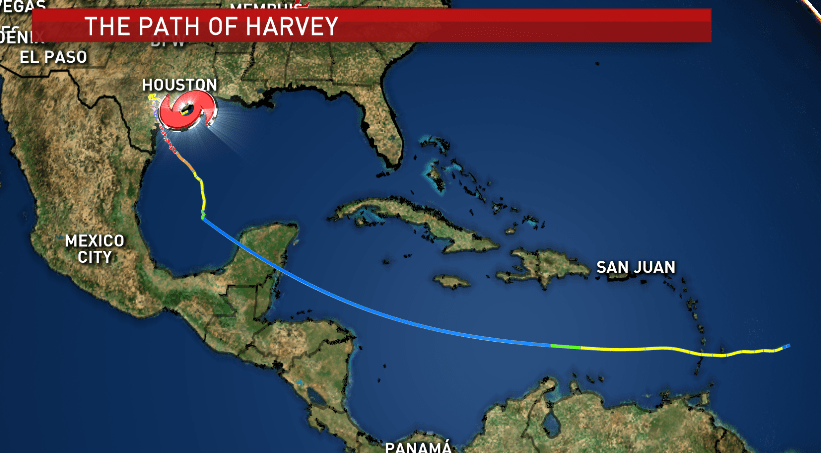 Q: Why did Harvey sit over Texas so long?
A: Harvey was stuck in between two areas of high pressure. A high to the east pushed the storm into Texas and a high to the west kept Harvey to in the southeast part of the state. There were no strong upper level winds to push Harvey away.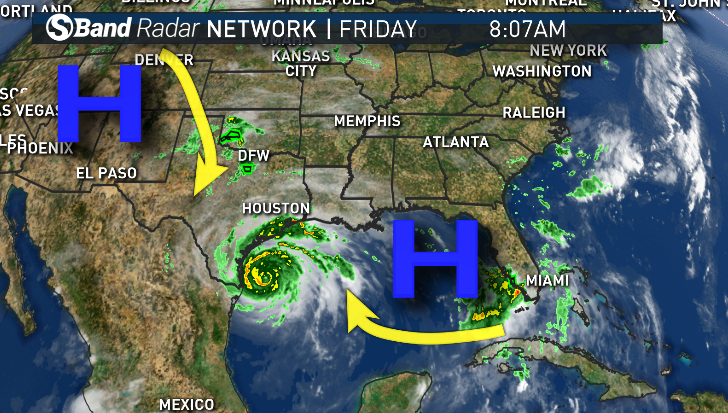 Finally this week a trough from the Ohio Valley will carry Harvey northeast away from Texas.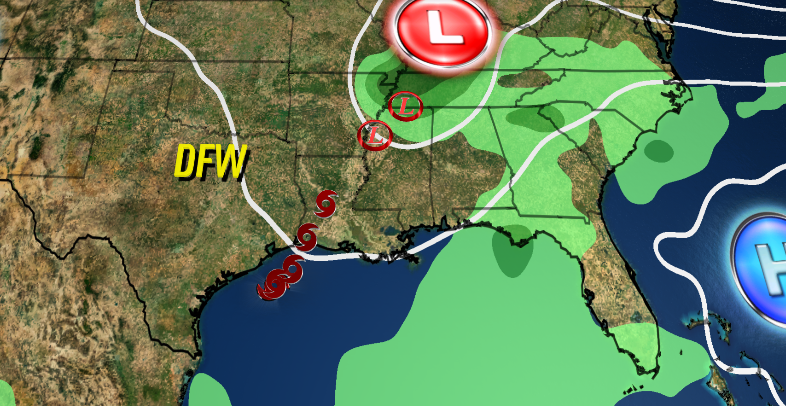 Q: Why is it being reported that Harvey is the first major hurricane to land on US soil in 12 years? Were Ike, in 2008, and Sandy, in 2012, not considered major hurricanes?
A: In order to be considered a major hurricane the storm must be a Category 3 or higher. In order to be a major hurricane that hits the U.S. the hurricane must be Category 3 or higher at the time of landfall. Harvey made landfall as a Category 4. Ike made landfall as a Category 2 and Sandy was a Category 3 storm, but was considered post tropical by the time it made landfall.
Q: Has DFW ever seen as much rain as Houston is receiving from Harvey?
A: No, the most rain DFW has ever seen in a 24 hour period was Sept. 4-5, 1932, when 9.57 inches of rain fell. During the past four days, Houston has recorded more than 40 inches of rain. In an average year, DFW sees 36.14 inches of rain.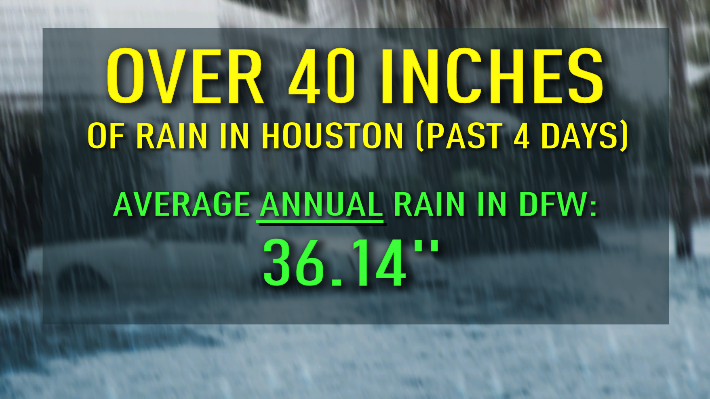 Q: Harvey is back over water, will the storm strengthen back into a Hurricane?
A: No, the storm has two things working against it. There is very dry air to the west being wrapped into the storm. You can see the dry air on water vapor satellite, it has a tan coloring to it.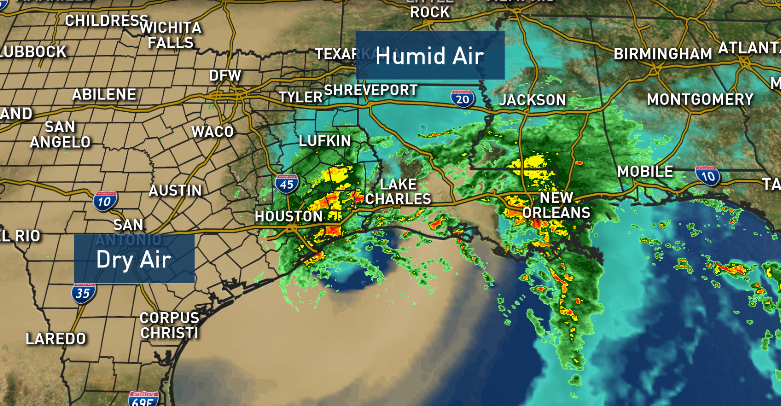 When Harvey was first in the gulf it was over very warm water. The storm has since churned up cooler water from deeper levels of the Gulf of Mexico so the water temperature this time is cooler. When Harvey grew to a Category 4 storm, the water temperature was 85 to 87 degrees. Temperatures as of Tuesday morning are in the upper 70s.