A professor at the University of North Texas is hoping he will be able to teach his way into the record books.
History professor Andrew Torget hopes to land a spot in the Guinness Book of World Records by giving the world's longest history lesson at UNT on Aug. 24
"It sounds a bit crazy, but the plan is to cover the entire breadth of Texas history, from cavemen up to the present, in a single nonstop lesson," Torget said.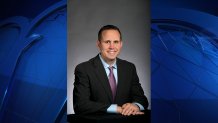 Anyone is welcome to come and see the attempt to break the record. It will take place in the UNT Union Lyceum starting at 9 a.m.

During the event, UNT Libraries will raise funds to support The Portal to Texas History, an online resource that provides free access to rare, historical and primary source materials from or about Texas, including items from the Dallas police investigation of President John F. Kennedy's assassination.