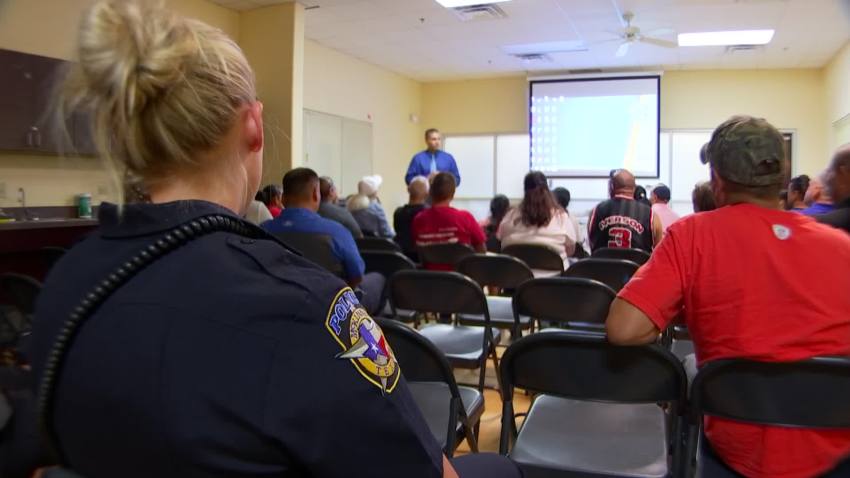 McKinney Police hold a "Unidos" outreach meeting with the Hispanic Community every quarter. The questions at a regular meeting Monday night were pointed on the topic of immigration.
"They need some more reassurance," said Harvey Oaxaca of 3E McKinney, a faith-based outreach group. "All this talk about immigration and all this, a lot of people are hearing the worst case scenario."
In May, Texas legislators passed SB4 opposing sanctuary cities. It gives local police more freedom to question people they detain about their immigration status. It also mandates local law enforcement cooperate with federal immigration officials.
Local
The latest news from around North Texas.
The guest speaker for Monday's Unidos meeting was Jesus Ramirez from U.S. Citizenship and Immigration Services. He said he knows some people are concerned about what they hear and may have reservations about talking to him.
"Yes, that's natural. Yes, there's concerns because I'm an immigration officer," Ramirez said. "But it's not until a few minutes into the conversation, this guy is actually here to answer questions...and they lose the fear."
Ramirez said many questions were about how to get a green card, and DACA (Deferred Action for Childhood Arrivals), which gives people who were brought to the U.S. as children relief from deportation for a period of time.
"No one wants to kick anybody out," said Oaxaca. "You're already here, they're not going to go out looking for you. The only way they're going to find you is if you call attention to yourself."