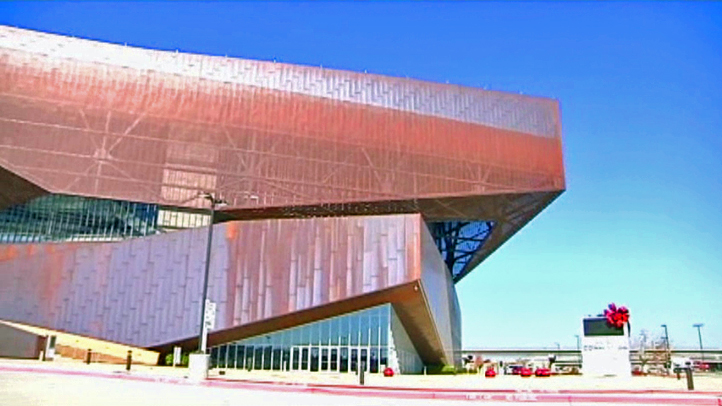 Almost a year after the convention center opened its doors in Las Colinas, the City of Irving is still trying to build a neighboring entertainment complex. But that project may have hit another obstacle.
For years the City of Irving has wanted a convention center hotel. Now that project has gained priority, and city workers are weighing two options as possibilities as the city's next phase of development.
Irving has spent more than $23 million so far planning an entertainment district for Las Colinas.
Local
The latest news from around North Texas.
"The entertainment venue is through the design phase and is now in the financing stage," said the city's Director of Community Services Paul Gooch.
The voter approved plan will cost an estimated $250 million to build, $170 million of which would become the city's responsibility.
Meanwhile, ideas for a convention center hotel are gaining steam. "The hotel is just as valuable in the sense that it helps support the growth and the bookings of the convention center," Gooch said.
Several hotels already surround the convention center, including the Omni Mandalay Las Colinas.
The hotel says it has seen as growth in business since the convention center opened in January, but many guests complain about a lack of entertainment in the area. "We hear constant comments about the lack of things to do in the evening, restaurants, bars, entertainment-type venue," said hotel spokesperson Patty Cipolettihe.
Some Las Colinas residents don't like the idea of building another hotel in the area. "We already have a lot of traffic, so if it's to bring in other people who don't live here, it would make it worse," said Toni Dowdy.
Jessica MacDonald says she moved to Las Colinas in anticipation of the Entertainment District opening up, but the hotel plan doesn't seem beneficial to residents. "I feel like it's aimed more than bringing business into the area but not for people that actually stay here or do things here," McDonald said.
But the city says nothing is set in stone.
"It could be one project, it could be both projects. And all of that would be dependent upon what the bond ratings are, what the contributions are for the individual projects themselves," Gooch said.
City workers and consultants will present both plans to council in February 2012, and a decision will likely be made in mid-spring.