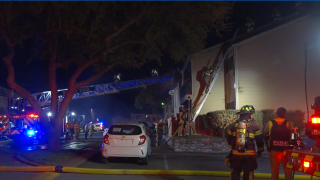 A two-story apartment building was destroyed in a fire in Hurst early Tuesday morning, officials say.
The Hurst and Bedford fire departments arrived at Hunter Chase Apartments at 1500 Sylvan Drive at about 2:45 a.m. to tend to the fire, officials said.
The building where the fire occurred was marked as a loss.
No injuries were reported.