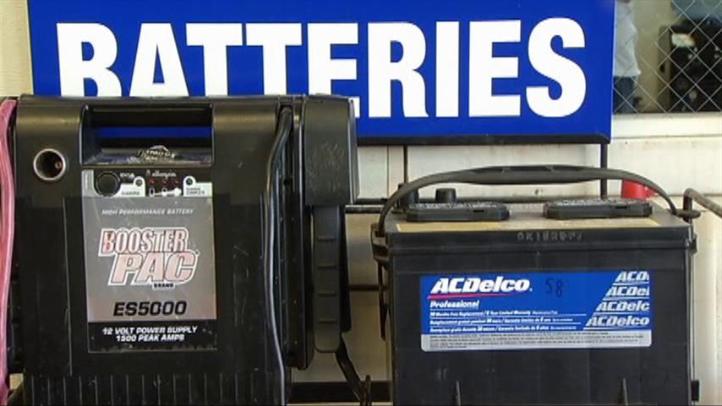 Auto repair shops say this summer's record-breaking heat is charging up car-battery sales.
Mark Warren at Callaway's Automotive in North Richland Hills said when the temperature underneath the hood increases dramatically over what's outside.
"When that battery temperature rises, it evaporates the fluid of the battery," he said. "When that fluid goes down, it ruins the cells inside the battery and causes the battery, the life of it, to dissipate quite quickly."
Local
The latest news from around North Texas.
Tow trucks are now running countless calls a day to jumpstart or replace dead batteries.
"We have picked up people going down the road just traveling and, the next thing you know, the battery cables are coming loose from the acids and stuff," said Jerry Peterson of ABC Towing.
Other batteries left outside can also lose power in triple-digit temperatures.
"Never leave your cellphone unattended in your vehicle or by the pool," said Shawn Wooten with Batteries Plus. "The extreme temperatures can damage the battery and will shorten the life of the battery."
Batteries aren't the only worry. Repair shops are reporting that many customers are having problems with their car's electrical components because of the relentless heat.