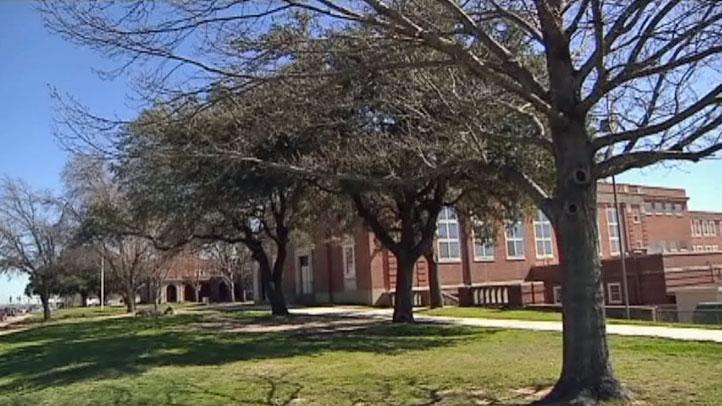 The Texas Forest Service says there are a few ways homeowners can tell if their trees are still alive.
Last year's drought is continuing to create a huge problem for trees. According to a forest service study of satellite images, the drought killed more than 5.6 million trees across Texas, with more slowly dying.
Pine and cedar trees that are brown are already dead. But diagnosing oak trees is trickier because they lose their leaves at this time of year, the Texas Forest Service said.
Local
The latest news from around North Texas.
"One thing you can do is, you can go to the branches -- any branches you can reach -- and if they're very brittle and if they break off and there is no green underneath, then that branch is dead," forester Courtney Blevins said.
But some dead branches don't mean the whole tree is dead. You will have to wait for springtime to know for sure.
Blevins also said that if the tree's bark is falling off up and down along the trunk, the tree is likely dead.
The Texas Forest Service study looked at satellite images before and during the drought. One area of Texas, the Trans-Pecos region, was exempt from the study because a cold snap last February killed the trees that died there.
The forest service estimates the cost to remove all the dead trees at $560 million. The economic impact could cost another $280 million once the reduction trees have on heating and cooling bills is factored in.
The Texas Forest Service recommends supplemental watering for trees that are slowing dying.
"We've had plenty of water in the last month, so you probably don't need to," Blevins said. "If we get into ... long periods of drought again ... slow soaker hoses would be a good idea. It's something more than just what your lawn sprinklers put out."