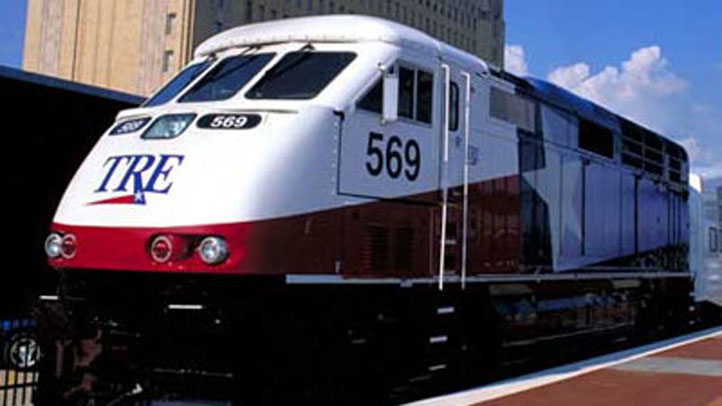 The Trinity Railway Express and the Denton County Transportation Authority is warning riders about delays this week because of the excessive heat.
On Tuesday, TRE service at Union Station in Dallas was delayed when a switch failed because of the record temperatures. TRE said it would resume service at Union Station with the 9:20 p.m. departure.
According to the TRE, when the heat index reaches 110 degrees, the actual rail track temperatures can reach 140 degrees.
Local
The latest news from around North Texas.
When that happens, TRE trains cannot run faster than 60 mph without risking major track damage.
DCTA's tracks topped 153 degrees on Monday. When a track gets that hot, it can easily warp, officials said.
"It can have a tendency [to], for lack of a better word, bend," DTCA official Doug Daly said. "They call them kinks -- sun kinks."
TRE trains will lower its maximum speed to 60 mph and, depending on the temperature, 40 mph. Commuters can expect delays of up to 20 minutes.
"Yeah, I've experienced it," commuter Jennifer Schmiedel said. "There've been a bunch of times where I've been out here [waiting], and there are like no soda machines or anything and I'm like, 'Ugh.'"
Trains should depart the T&P and Union stations on schedule, but arrival at other stations may be impacted.
Daly said an on-board engineer will monitor the temperature of DCTA's tracks every day.
As long as the track temperature is hotter than 140 degrees, DCTA trains must run at 40 mph.
In Dallas, DART said they have slowed trains on some corners for weeks during the intense heat, but that delays are minor and passengers shouldn't be affected.