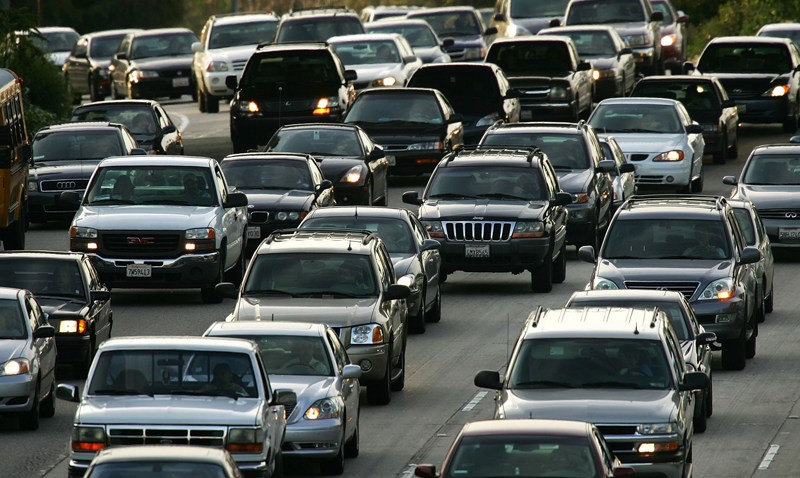 Motorists on I-30 westbound will be shifted onto new main lanes between Ballpark Way and Cooper Street.
During the switch, westbound motorists at various times will be reduced to one lane until 6 p.m. Saturday. Motorists are encouraged to seek alternate routes.
The traffic shift will maintain the three westbound lanes that currently exist. The traffic shift will be necessary to allow for the lowering of the new I-30 westbound main lanes between Cooper Street and Ballpark Way.

The traffic shift is part of the $165.5 million project that includes the reconstruction of the I-30 main lanes from Cooper Street to Ballpark Way, new bridges at Center Street and Baird Farm Road and the replacement of the Collins Street Bridge. Completion of the project is scheduled for late winter 2010.
Local
The latest news from around North Texas.
Six Flags released this memo helping folks trying to squeeze in one more Spring Break day of fun get to the park during the shift:
Guests heading out to Six Flags Over Texas this Saturday should not be discouraged by the construction traffic that will occur on Interstate 30. The city of Arlington and the Texas Department of Transportation says there are still plenty of options for those that want to come out and enjoy the park. Guests can enter the Arlington area on westbound State Highway 183 to southbound State Highway 360 or use westbound Interstate 20 to northbound State Highway 360.
For up-to-date project information, current road closures and to sign-up for e-mail alerts on construction activity, log on to: www.keep30moving.org.
Information from TxDOT and Six Flags press releases.