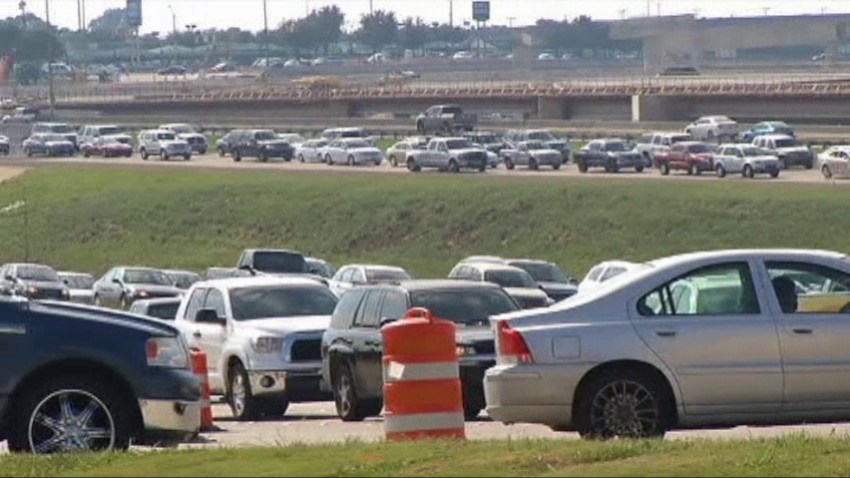 Here's some traffic news that may surprise some DFW commuters: Congestion in the Metroplex has improved slightly over the past year, according to the latest traffic data from transportation analytics firm INRIX.
The INRIX's 2017 Most Congested Urban Cities Scorecard ranked Dallas 10th in the United States for congestion, with the average commuter spending 54 hours in traffic during the year. That's down 8 percent from 2016 when Dallas appeared 7th on the same list.
Other Texas cities that saw significant improvement over the past year include El Paso (-13 percent) and Austin (-9 percent).
Local
The latest news from around North Texas.
The most improved U.S. city was South Bend, Indiana, with a 25 percent reduction in peak hours spent in congestion since 2016.
The scorecard was compiled from statistics and congestion data from 319 US cities. The percentage of time drivers spent in congestion at different times of the day and week were also calculated.
Elsewhere in the world, the INRIX scorecard listed Thailand at the top of the list as the most congested country in the world, where the typical commuter spends just over 60 hours in traffic each year during peak congestion periods.
In terms of international city rankings, five American cities are found on the top 10 list of most congested cities in the world, with Los Angeles, California, leading the pack. Dallas ranks as the 28th most congested city in the world on the same global list.