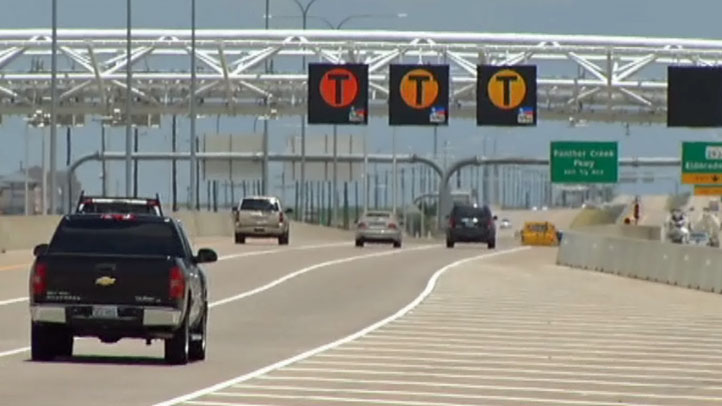 The North Texas Tollway Authority has released their list of the Top 100 toll violators and the amounts the NTTA says they owe may astound you.
Collectively, the Top 100 owe millions in unpaid fines and fees while individually they all owe more than $75,000 each, according to data supplied by the NTTA.
Taking first place is Amber Young, who the NTTA reports owes $179,596.43 ... or the equivalent of a modest-sized home.
Local
The latest news from around North Texas.
Young has a pretty good lock on the top spot. The No. 2 violator, Jonathan Arteaga, owes roughly $43,000 less than her, or $136,111.97 in tolls and fees.
It's a real horse race from there, with Dawn Henry, Earline Love and Tarmeka Fleming all within just a few thousand dollars of the No. 2 violator spot.
Those Top 5 offenders represent nearly $715,000 in fines and fees.
The NTTA reports that most of the violators live north of the Sam Rayburn Tollway in both Denton and Collin counties, with a lesser concentration of offenders between the President George Bush Turnpike and SRT. See the violators broken down by zip code here.
According to the NTTA, the violators have all passed a 180-day collection window on their tolls and fines and are subject to further enforcement. Interestingly, the NTTA adds that they do not warrant the accuracy of the information on their list and adds that anyone who suspects they are on the list in error should call the NTTA Customer Service Center.
If you're worried about being on the list or if you just want to see the numbers yourself -- check out the list here.