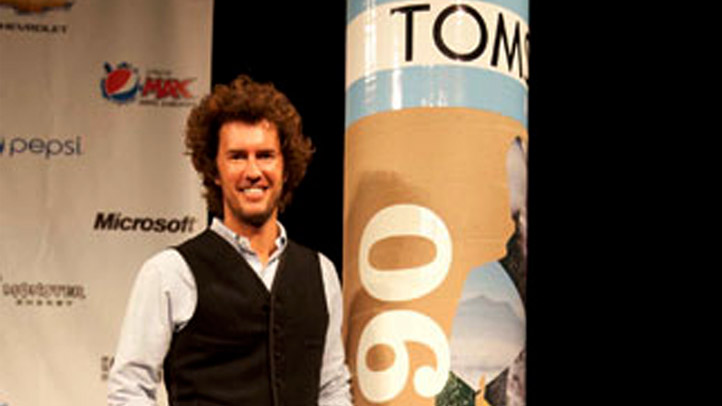 TOMS Shoes is pulling a "Pandora" at Neiman Marcus' Northpark location.
The philanthropically stylish footwear company has delivered "mystery boxes" to several Neiman Marcus stores around the country, and tomorrow, TOMS will reveal the top-secret contents of the cool capsules.
We hear that the locked-down boxes, which are already displayed at the select locations, contain something special that represents a totally new project from TOMS One for One initiative.
Local
The latest news from around North Texas.
More specifically, we're told that the box - which is actually a giant cylinder - holds the first product expansion for TOMS.
Could it be a more elaborate shoe label that goes beyond the line's casual footwear? Or is it an entirely original accessory offering like scarves or jewels? Maybe it's not a fashion item at all, but one thing is for sure, we can't wait for the unveiling on Tuesday evening.
In case you aren't familiar with TOMS mission, the company's One for One campaign donates a pair of kicks for every pair purchased.
Learn more about the buy-one-give-one program and find out what's under wraps in the TOMS box at Neiman Marcus' Northpark location this Tuesday during the in-store event from Noon to 2 p.m.
Tyler Mycoskie, brother of TOMS founder and Arlington-native Blake Mycoskie, will be on hand to make the presentation; we'll see you there!
Copyright FREEL - NBC Local Media