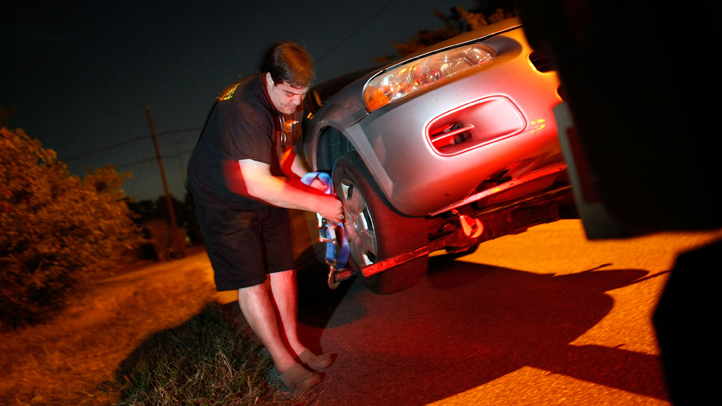 Towing companies are seeing an increase in business as more people fill up mall parking lots during the holiday shopping season.
With fewer open parking spaces, more people park where they're not supposed to -- which means more cars get towed.
"It gets a little busier when the holidays start coming around," said Scott Moody, of Denny's Wrecker Service in Arlington.
Local
The latest news from around North Texas.
But crowded parking lots are hardly the only thing that drives towing businesses during the winter months. Moody said there are more car wrecks as the weather gets colder.
"There's people -- more traffic, more cars -- so there's more wrecks," he said.
If towing companies aren't responding to wrecks or illegal parking jobs, they're likely responding people locked out of their cars or to dead batteries -- which both also increase during the holiday season.
"More people are frustrated about getting their car towed during the holidays because it's always a bad situation," Moody said. "No one wants to get their cars towed."
But tow companies that they aren't the bad guys.
"People like to think we're just out to make a buck off their unfortunate accident or car breaking down or whatever it may be, but we're actually here to help them get that situation taken care of," Moody said.