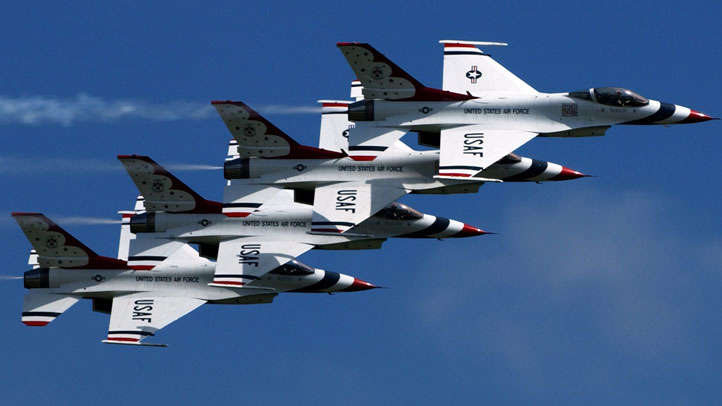 This October's Alliance Air Show will host two jet teams, a rarity, made up of the Air Force Thunderbirds and the Canadian Forces Snowbirds.
"While air shows throughout North America jockey to secure one of the three U.S. or Canadian military jet teams, it is almost unheard of for a show to receive commitments from more than one team for the same year, and there are many large shows each year that do not feature a military jet team," said airshow officials in a news release Tuesday. "The Fort Worth Alliance Air Show is one of only three air shows in the entire U.S. to host two military jet teams and is the only show in Texas with that rare distinction."
The Thunderbirds, who fly red, white and blue F-16s, last appeared at the Alliance Air Show in 2011. The Snowbirds fly red and white CT-114 Tutors. They make very few appearances in the U.S. each year and last appeared in Fort Worth in 2005.
Local
The latest news from around North Texas.
Both will appear at the Alliance Air Show Oct 6-7.
Here is more from the Alliance Air Show:
The show will be a homecoming for pilot Lt. Col. Jason Koltes, Operations Officer of the Thunderbirds. Koltes is a native of Ponder, Texas and a graduate of the University of North Texas.
Captain Michael Carletti, Flight Surgeon, and Captain Joshua Hawkins, Executive Officer, return to their alma mater town as graduates of Texas Christian University.
Thunderbird Commander, Lt. Col. Greg Moseley will return to his home state as he is originally from Seguin, Texas.
General admission is free, although you do have to pay $20 to park. Officials said additional performers and attractions will be announced in the coming months. For premium seating options and VIP parking pass information, click here.