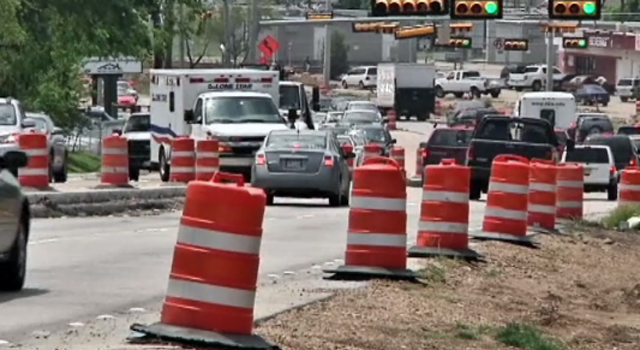 After nearly three years of work, road construction on Inwood Road at Stemmons Freeway in Dallas still unfinished.
Work began on the aging Dallas road in June 2006. It should have been 90 percent completed by now, but just 72 percent of the job is done.
David Lott, the Texas Department of Transportation engineer in charge of the project, said the delay is because of utility lines that should have been found and moved before the road work began.
Local
The latest news from around North Texas.
"It's a frustration for everyone involved," he said.
Some very large segments are still muddy detours between Harry Hines and Stemmons Freeway and beneath the freeway.
But paving is expected to start very soon on that busiest segment under the freeway.
And Lott said he hopes to speed completion to finish the job for drivers on schedule in September.
"I think they'll enjoy the road once it's done," he said.