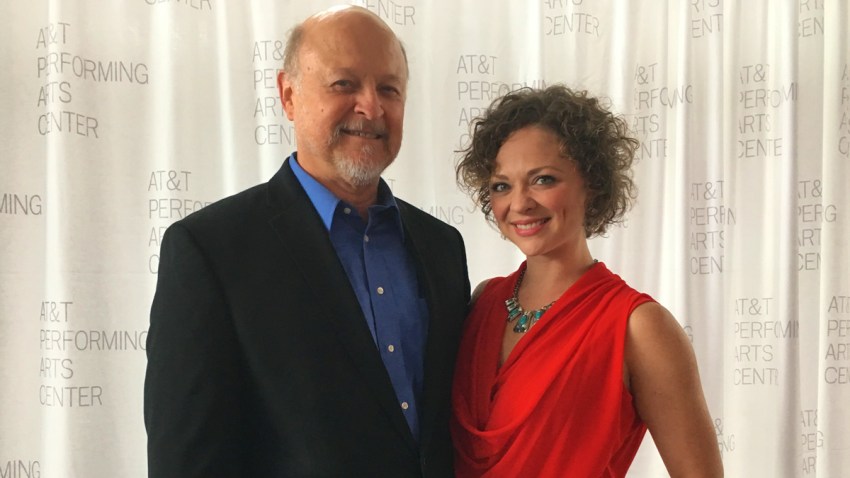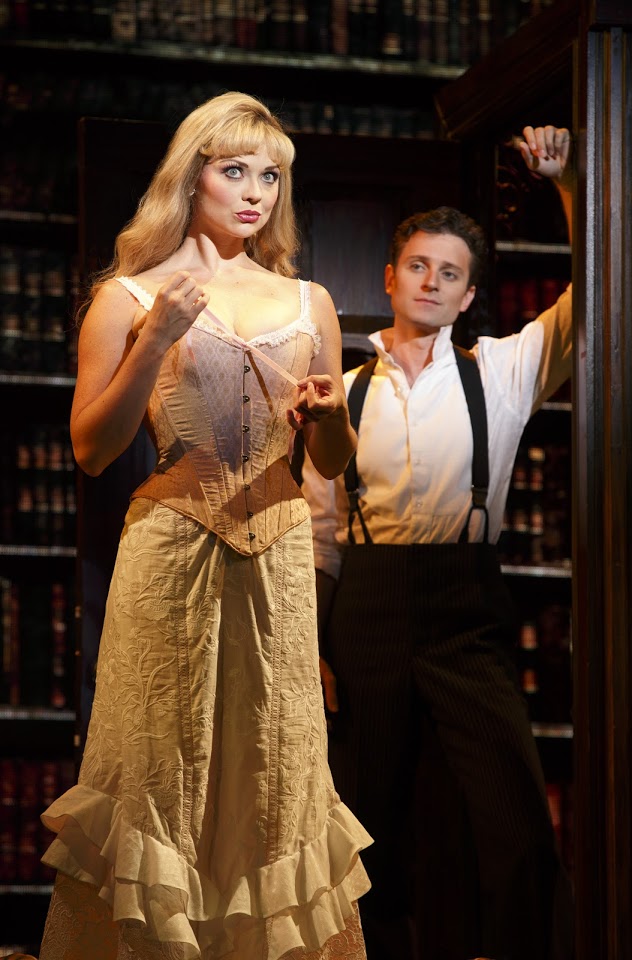 The Dallas stop of the national tour of 'A Gentleman's Guide to Love and Murder' at the AT&T Performing Arts Center is a homecoming for Kristen Beth Williams.
When she steps onstage to play Sibella Hallward, she is aware of the many Dallas theater friends, college professors, and family members sitting in the audience, anticipating her performance.
Local
The latest news from around North Texas.
One of her biggest fans in the audience is a fellow actor: her father, James W. Williams IV.
The elder Williams is a licensed financial adviser with Raymond James Financial Service in Rowlett who stumbled into his acting career accidentally.
After performing in a Christmas program at church, someone encouraged him to look into auditioning for a summer show in Garland.
Since 1991, he has performed in approximately sixty musicals and plays in the Dallas area, appearing at Lyric Stage, Uptown Players, Theatre Three, WaterTower Theatre, MainStage Irving-Las Colinas, Garland Summer Musicals, and Garland Civic Theatre.
"He is still my favorite Daddy Warbucks and Captain von Trapp," his daughter said.
He recognized his daughter's talent as she performed in Garland Civic Theatre's Children On Stage summer shows.
Seeing 'Cats' at the Dallas Summer Musicals confirmed Kristen Beth Williams' desire to perform professionally.
She began performing in regional theaters at age 13 and her father was always impressed with the high quality production teams of her shows.
When it was time for her to select her college, her stepfather, a University of Oklahoma alumnus, encouraged her to look at his alma mater's musical theater program.
At that time, the school offered fall auditions. "Many students now apply to 10 or 15 programs and wait to find out where they will go. I only applied and auditioned for one program. I knew where I was going to school by December of my senior year," she said.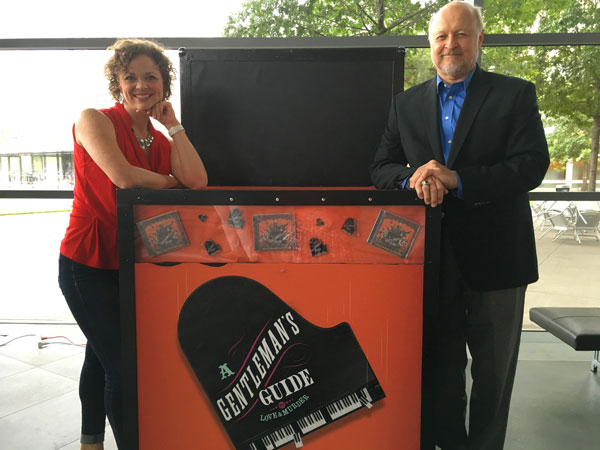 Her father did not have any anxieties about her pursuing an acting career.
"She has always been a phenomenal student. She could have been anything. I just had to get out of her way and let her follow her dream," he said.
While she was in college, Williams spent her summers performing at Music Theatre Wichita, earning her Equity card during her third summer with the company.
With that credential in hand, she moved to New York only months after her college graduation in 2003. He provided more financial advice and encouragement than acting tips, acting as a guarantor on the lease for a New York apartment.
Her father credits his daughter's focus for her success in New York. She has worked consistently, appearing in 'Top Hat' in London's West End and 'Pippin,' 'Nice Work If You Can Get It', 'Anything Goes,' and 'Promises, Promises' on Broadway.
He is particularly proud of her performance as Marge in 'Promises, Promises.'
"She got exit applause after her number and only Sean Hayes got a better ovation at the end of the show," he boasts with tears in his eyes. "Exit applause!"
She often performs in tours and her father is more than happy to travel anywhere to see her perform. "It's a great excuse for vacation," he said with a laugh.
Meanwhile, his daughter attempts to keep up with his acting appearances. "I can't keep track his opening night schedule! He has performed in more shows than I have in the last few years." He is quick to point out an important difference in their schedule. "My runs are shorter than yours," he said.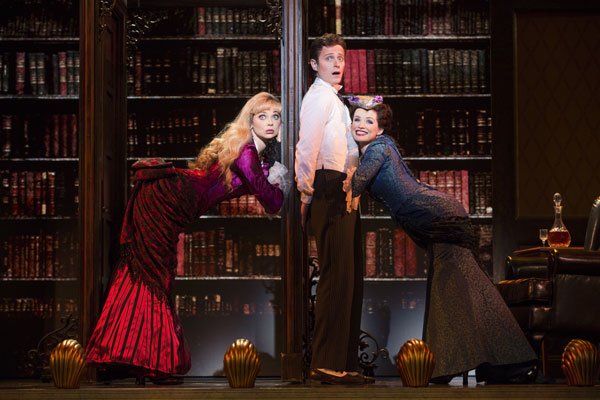 A break in 'A Gentleman's Guide to Love and Murder' tour schedule almost perfectly aligns with a rare opportunity for father and daughter to perform together.
Both will appear in 'Camelot' at Lyric Stage in September, with Kristen Beth Williams playing Guinevere.
As best they can recall, they last performed together in 'The Merchant of Venice' in 1999. Of course, they played the roles of father and daughter.
'A Gentleman's Guide to Love and Murder' is now playing through August 28.
CLICK HERE To read The Dallas Morning News' review.
Kimberly Richard is a North Texan with a passion for the arts. She's worked with Theatre Three, Inc. and interned for the English National Opera and Royal Shakespeare Company. She graduated from Austin College and currently lives in Garland with her very pampered cocker spaniel, Tessa.