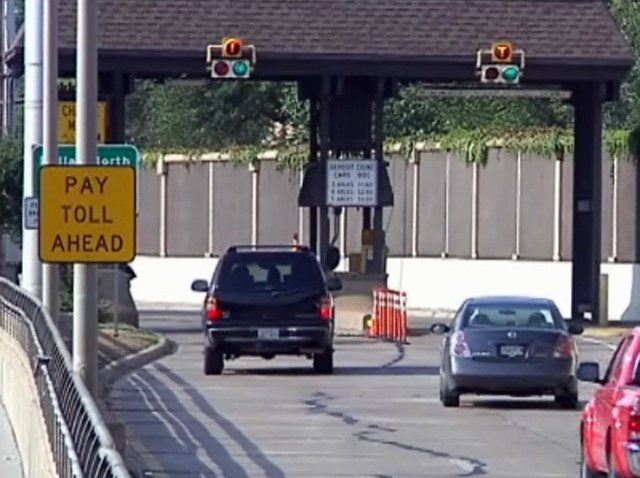 Love them or hate them, toll roads are a reality for thousands of North Texas drivers.
But is the road to the future paved with tolls? Michael Davis, a professor at Southern Methodist University's School of Business, said he expects to see even more toll roads -- and more drivers that use them.
"People can resent toll roads, hate paying the tolls, but the fact is, there is no other effective funding mechanism that is politically viable in the state right now," he said. "The way our tax system works -- the gas tax in particular -- there's just not enough money there to build and maintain the infrastructure we need, especially here in North Texas."
Local
The latest news from around North Texas.
Because of the political and fiscal reality, North Texas Tollway Authority and toll road companies such as Cintra can make a profit.
The Texas Department of Transportation doesn't have the money to build all of the roads state and federal lawmakers want built. So the NTTA is filling the void by constructing and maintaining toll roads in Dallas, Collin, Denton and Tarrant counties.
"Because there is a transportation funding shortfall, unless they raise the gas tax, the only option is toll roads to get the mobility projects that the region needs," NTTA spokeswoman Sherita Coffelt said.
But will drivers reach a certain point where they will avoid toll roads and opt for free roads? The numbers say "no."
According to toll road usage numbers, more than 315 million drivers passed through NTTA lanes in 2004. That number went up by 2008, when more than 412 million drivers zipped through NTTA lanes. And more than 650 million drivers are projected to travel on toll roads by 2015.
Davis said he expects drivers to continue to turn to toll roads as more and more roads become congested.
"I think the toll roads are like a lot of the consumer goods," he said. "It's not just a matter of price; it's about the quality of service you obtain."
Toll roads aren't as clogged up as "free roads," which is one of the reasons many drivers use them, Coffelt said. She said people use them so they can use the time they would otherwise spend stuck in traffic for things they want to.
"Some people don't like toll roads, and we understand that, and they don't have to take them," she said. "But for the people who do take toll roads, it frees up space on the gas-supported roads."
Get More:
NTTA Annual Report (PDF)