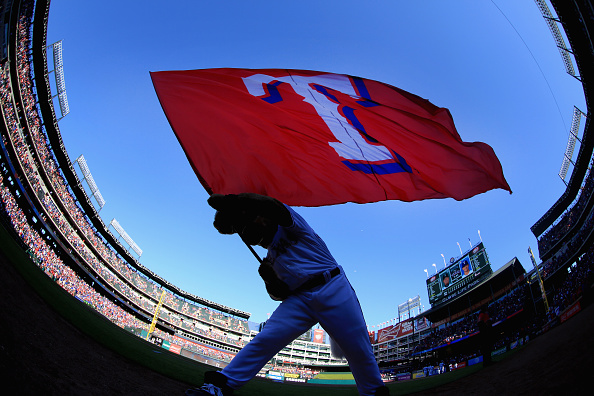 The Texas Rangers have been struggling, to say the least. After going 26-7 from late May to late July, the team lost Colby Lewis, Derek Holland and Yu Darvish to stints on the DL (Yu Darvish has since returned and is pitching tonight). That's when things started going down hill.
Nomar Mazara's batting average has dropped 17 points, the team 7-16 in their last 23 despite winning three of their last four, and Prince Fielder -- who had been mostly a disappointment in 2016 -- decided to have season-ending surgery. When you put it that way it sounds like the Rangers peaked on June, 28 and should be expecting an early end to their season.
That is not true either. The Rangers are still leading the AL West by 3.5 games and even if Houston or Seattle does catch them, they are in a fine position to catch a Wild Card spot.
Local
The latest news from around North Texas.
This begs the question should the Rangers be more aggressive at the trade deadline? They have a playoff caliber roster, they are in the hunt, and the right addition might just make it their year. That is not enough to convince me it is time to "break the bank" for a marquee veteran, though.
The club has a combination everyone in baseball envies: youth and talent. Roughly half of their notable starters are on the better side of 30. Other than the brutal contracts of Prince Fielder and Shin-Soo Choo, the Rangers are where they want to be. Colby Lewis, Ian Desmond and Mitch Moreland are the only unrestricted free agents this Winter and the only one that will command a huge pay-day is Desmond. The Rangers are in a position to bring back basically all the contributors to this season next year, why shake that up?
If it is, in fact, be the Rangers "year" with the correct additions then nothing is probably the best thing to do. Those key additions could just be Holland and Lewis returning from the Disabled-List in August. No big name options, other than possibly Andrew Miller of the New York Yankees, are really available this season. Chris Sale would be an unbelievable acquisition, but it might cost an entire triple-A team for the White Sox to let him go. Not really worth gutting your entire future for someone who can, at-most, play 40-something games, even if he is spectacular.
The Rangers have two high-end starters and solid middle of the rotation. If any addition to the pitching staff needs to be made, it should be to the back end of the pen. The Royals have shown the past two seasons that a strong bullpen and lineup full of tough-outs -- the latter the Rangers already have -- can win a world series over a vaunted starting rotation.
The Rangers should also consider that with Adrian Beltre, Prince Fielder and Shin-Soo Choo are aging players with varying degree of injury troubles. Their career clock is ticking and likely reaching it's end. Joey Gallo, Jurickson Profar and Nomar Mazara could very well be more than adequate replacements. The long-term solutions to the Rangers' future might already be on the team, do you know any player the Rangers can realistically add that is worth losing any combination of a decade's worth of those 3? Probably not and if you do let John Daniels know right now.
The Rangers are not in position many thought they would be a month ago, but it's not time to get desperate and morgage the future. If Choo, Holland and Lewis do not return to full health this season, the Rangers are not likely to win a championship anyways.
No need risk the future for a shakey present. The Rangers are plenty capable of getting to the postseason regardless and from there they have just as good a shot as any. It's unlikely there will be an AL team in this postseason with fewer questions than the Rangers. The Rangers should stand pat. Even after a rough month they are leading the division. Things are just fine.