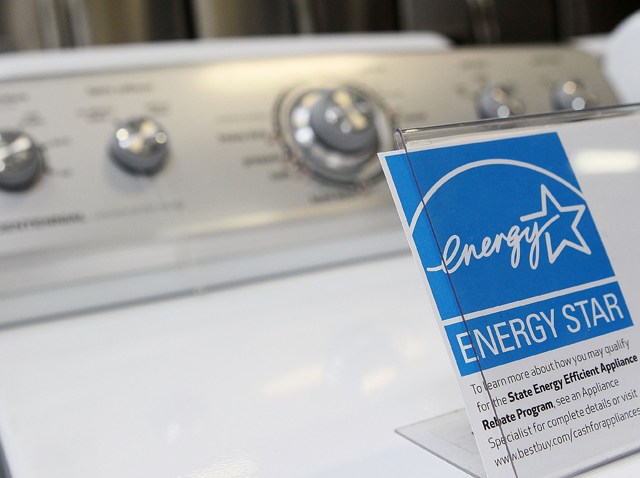 Texas officials expect shoppers to snap up rebates to buy energy-efficient appliances.
Shoppers can use the rebates to replace their old appliances, such as refrigerators, freezers, washers, dishwashers and air conditioners, with Energy Star models.
"In order them (appliances) to qualify, they had to be 20 percent beyond the Energy Star requirements," said David Forbes, appliance specialist at a Fort Worth Best Buy. "So they had to above and beyond; they couldn't just be energy-efficient. They had to be more than that."
Local
The latest news from around North Texas.
The state of Texas is setting up a reservation system to distribute the available rebates.
"We anticipate high interest, so we expect rebate reservations will go quickly because there is a limited amount of funds available," Texas Comptroller Susan Combs said in a news release.
The state has about $23 million in federal stimulus funds for the Texas Trade Up Appliance Rebate Program. People can buy qualifying appliances beginning April 16.
Reservations begin Wednesday at 7 a.m. online at TexasPowerfulSmart.com and by phone at 877-780-3039.
Steve Zettler, manager of a Fort Worth Best Buy, said people interested in the program should register as soon as possible.
"If they wait until the sale actually begins on the 16th, it will probably be too late," he said.
Once all the rebates are reserved, people can sign up for a waiting list for any rebates that go unused.
People can apply for up to two rebates per household in different appliance categories. A separate application must be made for each rebate so that more people have a chance of getting at least one rebate.
Qualifying appliances can be bought beginning April 16. The end date for purchases depends on the appliance. The Energy Star appliances must be purchased at Texas stores or through Texas contractors.
Shoppers with rebates will also be required to dispose of or recycle their old appliance. Those who choose to recycle are eligible for an additional $75 rebate.
For more information on the program, such as eligible appliances, rebate amounts and timelines, visit: TexasPowerfulSmart.com.
NBC DFW's Kevin Cokely contributed to this report.