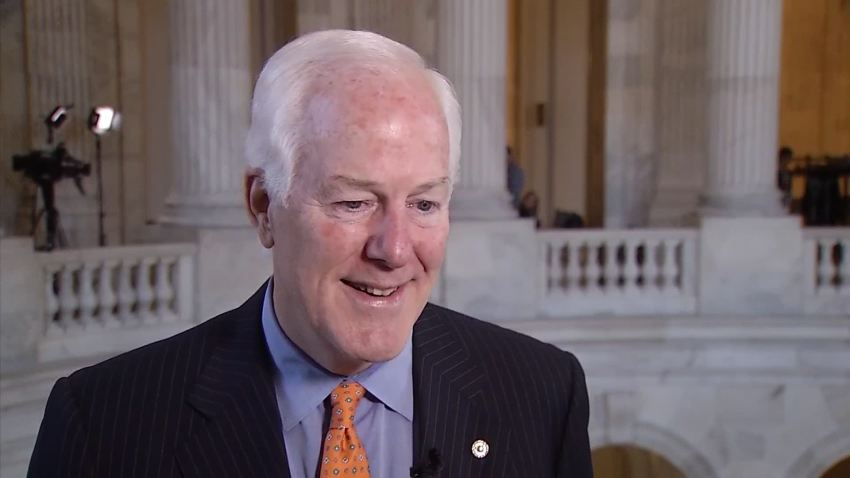 Texas Sen. John Cornyn rescinded his endorsement Monday for Alabama Senate candidate Roy Moore following a string of accusations of sexual misconduct being made against Moore.
Cornyn, the Senate majority whip and No. 2 member of Republican leadership, released a statement that said:
"I believe the accusations against Roy Moore are disturbing and, if true, disqualifying. The most appropriate course of action, in my view, is to leave the final judgment in the hands of Alabama voters — where it has always belonged — and withdraw my endorsement."
Local
The latest news from around North Texas.
Texas Sen. Ted Cruz, who had also endorsed Moore, told reporters Monday that, "One of two things should happen. If these allegations are true, Judge Moore should drop out now, today. The people of Alabama deserve to have the option of voting for a strong conservative who has not committed criminal conduct. Or two, if these allegations are not true, then Judge Moore needs to come forward with strong, persuasive rebuttal demonstrating that they are untrue. As it stands tonight, the people of Alabama are faced with an untenable choice. And so it is my hope one of those two options will occur very, very quickly."
"I am not able to urge the people of Alabama to support his candidacy so long as these allegations remain unrefuted," Cruz added.
Moore is competing for the Alabama Senate in a Dec. 12 special election with Democratic candidate Doug Jones.
Last week, the Washington Post reported that a woman said Moore, at age 31, initiated a sexual encounter with her when she was 14. The paper quoted other women who said Moore pursued romantic relationships with them between the ages of 16 and 18.
A new accuser came forward Monday, alleging that Moore assaulted her when she was 16. Moore called that new allegation part of a "witch hunt" against him.
The head of the Senate Republican campaign committee said if Moore wins his race, the Senate should vote to expel him.
Sen. Cory Gardner, of Colorado, said if Moore refuses to withdraw from the Alabama race and wins, "the Senate should vote to expel him, because he does not meet the ethical and moral requirements of the United States Senate."
Senate Majority Leader Mitch McConnell said he believes the women who were quoted in the Washington Post story about Moore's past and said Moore "should step aside" from the campaign.
He says Republicans are looking at a write-in option in Alabama.