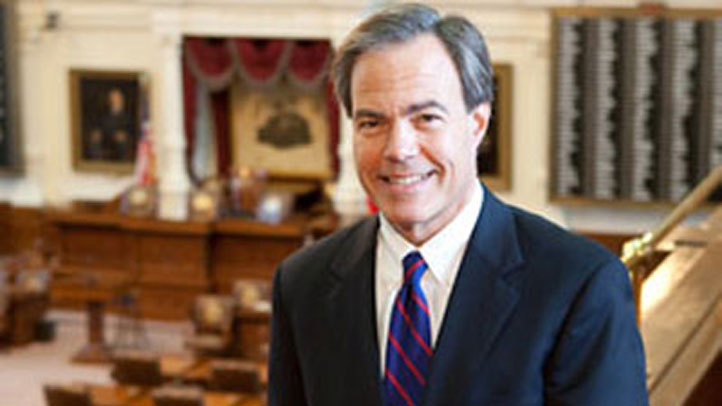 House Speaker Joe Straus is starting his third term in the powerful post by calling public education the priority of the new Texas Legislature.
Straus also said Tuesday that lawmakers must take "bold, substantial action" in the next 140 days to address a mounting water crisis in the face of a rapidly growing population.
Straus won re-election unopposed Tuesday after tea party favorite David Simpson withdrew his speaker candidacy during a defiant 10-minute speech to a packed House floor before bowing out. Simpson told lawmakers the House should operate without a "fear of retribution" from leaders in the chamber.
Texas News
News from around the state of Texas.
Straus is presiding over the most inexperienced House chambers in four decades. More than a quarter of the 150-member body are freshmen.
Copyright AP - Associated Press