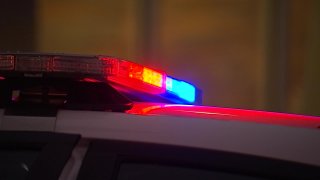 Like she did most days, 16-year-old Diamond Alvarez walked her family's dog Peanut in her southwest Houston neighborhood on Tuesday evening.
Since it was already dark, her mother, Anna Machado, told her to only stay out 20 minutes and then return home. But Diamond never came back as she was fatally shot around 9:30 p.m. Tuesday a couple of blocks away on the side of a street near a grassy field where all the neighborhood children play. Her family found her body by the greenspace after Peanut ran home without Diamond. Machado tried to revive her daughter by performing CPR, but it was too late.
"I tried and I tried and I tried. When I (saw) there was nothing else I could do, I started telling her how much I love her and that I'm always here," Machado said.
Houston police on Thursday continued looking for who shot Diamond multiple times. Police say that witnesses reported hearing multiple gunshots and then the sound of tires squealing as a possibly dark vehicle fled the scene. Investigators have not commented on a possible motive for the shooting.
"He just wants to be strong. He doesn't want to cry," she said.
Diamond's family remained hopeful that police would find her killer.
"If someone knows, come out and speak up. Who would want someone to be out there like that, that dangerous?" she said. "I'm not getting my daughter back. But at least you know he'll pay."
Copyright AP - Associated Press