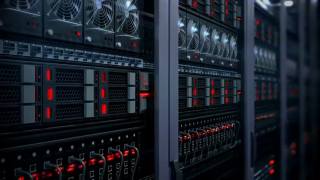 Athens Independent School District was attacked by criminal ransomware that encrypted all of the data stored on school district servers, school officials say, but backup servers were uninfected and systems went back online without paying the ransom.
The school district said in a Facebook post, access to all data has been blocked, including teacher communications, student schedules, grades and assignments.
On Wednesday, the school district said it had authorized payment of up to $50,000 to cybercriminals to unlock the data, and eventually got that ransom demand reduced to $25,000. But at the same time, the district's IT department, with help from regional and federal cyber response teams, was able to recover uninfected data in backup systems.
The backup system, called Skyward, went online Friday afternoon allowing for student registration in preparation for a virtual return to school.
"Though the payment was approved, we never stopped trying to find a solution," said Athens ISD Superintendent Dr. Janie Sims. "The board deserves credit for recognizing how dire the loss of data would have been to our district, requiring months to rebuild, delaying the school year significantly, and ultimately costing us much more than the ransom amount."
Unfortunately, employees' computers will need to be fixed.
Local
The latest news from around North Texas.
"We won't be able to recover data from employees' individual computers," said Athens ISD Technology Director Tony Brooks. "We'll have to go to every computer in the district and install new hard drives."
The school year for the district was set to begin on Aug. 3, but has been pushed back with virtual learning starting on Aug. 10 as a result of the attack.
The district says the new Aug. 10 start date will likely remain in place, though an announcement will be made as soon as possible in the event more time is needed for recovery.