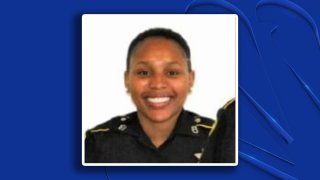 Messages of condolences and prayers are being sent to the family and friends of Harris County Pct. 7 deputy Jennifer Chavis, who was killed in a major crash caused by an alleged intoxicated driver on Beltway 8 Saturday evening.
According to a report by KPRC in Houston, Chavis was responding to reports of a driver who fled the scene of a crash while allegedly intoxicated.
While she waited to attempt a traffic stop, the driver rear-ended her while inside the patrol unit, which burst into flames.
Chavis died at the scene, and the driver was taken into custody.