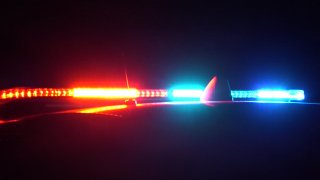 Three people are dead and a fourth is critically injured following a single-engine plane crash in Bryan Sunday afternoon.
Kristen Waggener, a spokeswoman for the city of Bryan, confirmed the deaths and injury Sunday related to a crash at the city-owned Coulter Field Airport.
According to an FAA report released Monday, the pilot and two passengers were killed at about 1:41 p.m. when the pilot tried to land a Piper PA24 on the runway.
The fourth person on board, a passenger, remains hospitalized in an unknown condition.
The cause of the crash remains under investigation and the names of those on board have not been released.
Federal investigators with the FAA and National Transportation Safety Board were being sent to the airport to investigate.
Bryan is about 85 miles northwest of Houston.