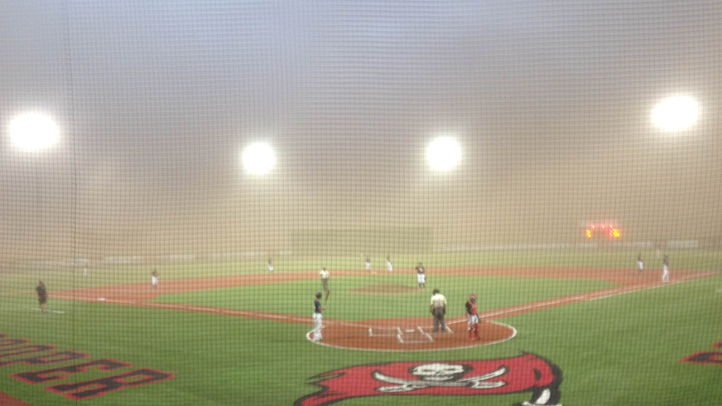 Blowing dust has darkened parts of West Texas and experts blame the conditions on wind and previous rainstorms.
The National Weather Service in Lubbock says there's a chance for blowing dust again Friday in the area.
Forecaster Gary Skwira says visibility dropped to about a half-mile during Thursday night's dust storm in Lubbock. Winds topped 40 mph.
Texas News
News from around the state of Texas.
NWS Lubbock posted a time lapse of the haboob, the video covers 23 minutes of footage from Thursday evening.
Skwira says an outflow from the west involved cooler winds coming from thunderstorms. He says the Lubbock area has received rain in the last few days that beat up the soil and brought finer silt to the surface. Skwira says it doesn't take much to lift that fine silt into the air.
Forecasters had no reports of any damage.
Copyright AP - Associated Press