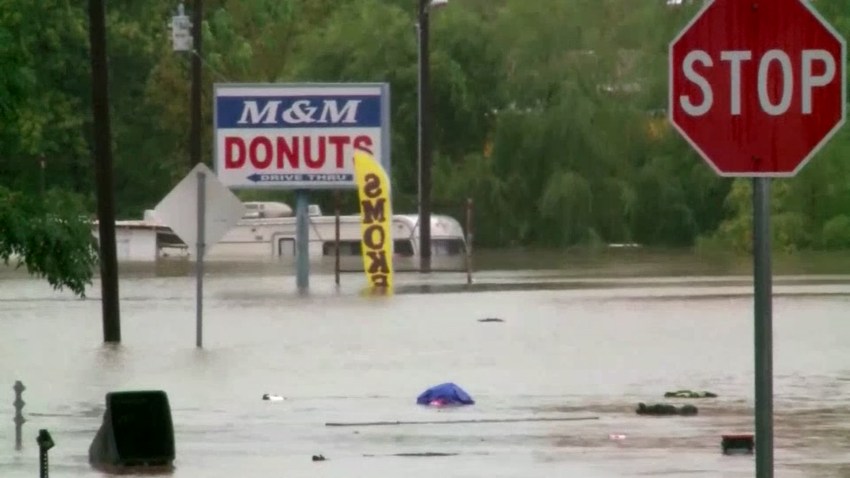 Nearly 900,000 people in Texas' capital may have to boil their tap water for two weeks, an official said Tuesday, as authorities struggled to treat a water supply filled with silt, mud and debris after recent heavy rains and flooding.
The Austin American-Statesman reports that Travis County Chief Emergency Management Coordinator Eric Carter told a county commissioners court meeting that 888,000 people may have to wait 10-14 days for the system to settle.
On Monday, the city told 1 million-plus residents to boil water for drinking, cooking and making ice. Officials are also urging drastic reductions in water use and banning outdoor watering, car washing and using water to fill pools and spas.
Texas News
News from around the state of Texas.
There has been no indication of bacterial infiltration so far. But Austin Water warned that insufficiently treated water could contain bacteria, viruses, and parasites that can cause diarrhea, cramps, nausea, headaches and other illness. It said infants, young children, some of the elderly and people with severely compromised immune systems would be at risk.
The boil-water notice has prompted a rush on grocery and convenience stores where shelves previously filled with bottled water stand empty. Some restaurants closed, while school districts modified their menus to make it easier to use boiled water.
Area jails say they are distributing bottled or boiled-and-cooled water to inmates. In a statement, Travis County said it has 500 cases of water arriving Tuesday for use in lockups and has ordered nearly 4,500 cases to arrive in the coming days, enough for 15,000 bottles per day for a week. It is also working with the Office of Emergency Management "to get a water tanker with the capacity of 3,000 to 5,000 gallons of potable water."
Neighboring Williamson County declared its own emergency Tuesday, allowing officials to create a distribution point for providing potable water to about 80,000 people in its territory affected by Austin's boil water notice and to help affected schools.
Copyright AP - Associated Press