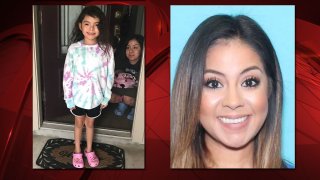 An Amber Alert issued Saturday morning for an 8-year-old New Braunfels girl has been discontinued.
The New Braunfels Police Department said at approximately 9 p.m. Friday, officers were called to a residence in the 500 block of Starling Creek to assist Child Protective Services with the removal of a child from that home.
"The mother of the child had become upset, locked the CPS caseworkers out of the house, and fled the location out of a backdoor with the 8-year old child," the New Braunfels Police Department said.
The girl and her mother, 29-year old Alyssa Jeanice Lopez, were located later Saturday in Garden Ridge, police said.
Texas News
News from around the state of Texas.
Lopez was arrested and booked into Comal County Jail, while the girl was placed in custody of the Texas Department of Family Services.