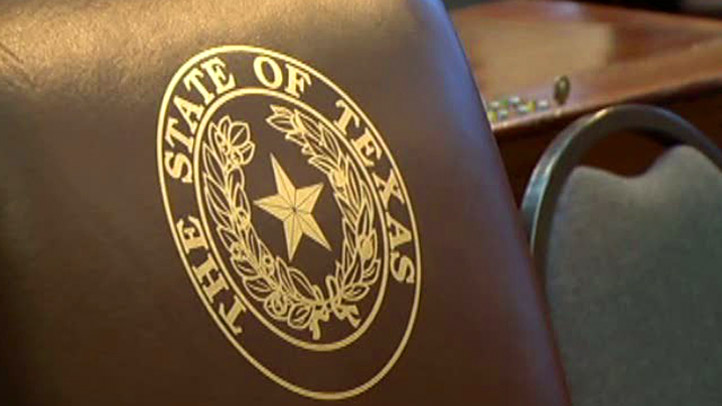 Standing in a courtyard by the state Capitol, Sen. Judith Zaffirini reached out to touch the Mental Health Bell, forged in the 1950s from chains once used to shackle asylum patients, brought to Texas this year on display as a 300-pound symbol of hope.
"It is happening," said the senator, a Laredo Democrat who worked for the state's mental health agency before her election in 1987. Reflecting on a career's worth of struggles, she added, "There are more people who are interested. There are more senators who understand."
Prompted by the attacks of deranged gunmen on a schoolhouse in Connecticut and a movie theater in Colorado, state lawmakers are rushing to plug holes in the system. As an unspoken subtext -- and sometimes a spoken one -- their proposals seek to prevent the next major tragedy. So far, the Senate's two-year budget proposal contains about $226 million in new funds for treatment, prevention and education. Billions more could eventually come from an experimental federal program.
Local
The latest news from around North Texas.
But while advocates for the mentally ill roundly cheer their gains, it is becoming clear the money will go only so far. Lawmakers are scrambling to repair a patchwork system spread among community centers, state agencies and all levels of the criminal justice system.
According to the most recent figures available from the Kaiser Family Foundation, the state spent $38.99 per Texan in 2010, compared to a national average of $120.56. Texas ranked 49th, ahead of Idaho. Divided by a state population of 26 million, the new funding amounts to $4.34 per person per year. In back-of-the-envelope terms, that increase would move the state ahead of Florida and Arkansas, to rank 47th.
The biggest new provision, $57.2 million, would eliminate waiting lists at the state's 39 community health care centers. According to the Department of State Health Services, 6,242 adults and 286 children have been placed in line for treatment. In seven counties around Dallas, where services are apportioned without waiting lists by a program called NorthSTAR, the budget proposal includes $17 million for patients receiving only limited services.
Still, the waiting lists include only people who have actively sought help. And while the budget proposal also would provide $4 million for a publicity campaign, analysts say the expanded services would still leave out broad segments of the mentally troubled.
"What it doesn't include is folks outside the priority population of schizophrenia, depression and bipolar disorder," said Colleen Horton, a policy expert at the Hogg Foundation for Mental Health. "You can have people who suffer from significant anxiety, people who have PTSD (post-traumatic stress disorder)."
The budget proposal would also provide $30 million for crisis services, $30 million for substance abuse treatment and $23 million in rental assistance for mentally ill people struggling to avoid homelessness.
"That's a good start," said Ana Yanez-Correa, executive director of the Texas Criminal Justice Coalition, a civil rights advocacy group. "It's not just about waiting lists. It's about prevention. It's about early detection of individuals who could become a threat later on."
To that end, lawmakers are advancing modest policy changes. Sen. Charles Schwertner, a R-Georgetown, has secured a hearing for a bill that would train schoolteachers to recognize the signs of a developing mental illness. Sen. Royce West, D-Dallas, has steered a bill through the committee process to help minors gain access to outpatient services.
By the estimate of the National Sheriffs' Association, Texans suffering from serious mental illness are nearly eight times more likely to end up in prison than in a hospital. But measures to address the state's most notorious mental health problem have met some resistance.
Last week, House Public Health Committee Chair Lois Kolkhurst, R-Brenham, opened a hearing on mental illness by warning, "Not every bill that is laid out before this committee will pass, obviously, or even be voted on."
The schedule included bills to address court-ordered therapy, the allocation of beds in psychiatric hospitals and mental health programs in the public schools. Ruth Jones McClendon, D-San Antonio, proposed a $176 million measure that would require the state to provide crisis services for patients in acute danger of severe mental illness.
"We cannot keep treating people with mental illness in our criminal justice system," McClendon said. "It's not just expensive and ineffective. It's wrong. It's just plain wrong."
After her presentation, Kolkhurst noted the price tag, saying, "OK, Ruthie, cardiac arrest on the fiscal note for me. Heart attack."
Treatment advocates spoke of the need for the proposal, citing population growth and historically low funding for crisis services. Then Limestone County Sheriff Dennis Wilson recounted the case of a mentally disturbed inmate incarcerated for 816 days at cost of more than $40,000, including medications.
"He is very dangerous," Wilson said. "This young man right here will kill somebody one day, I promise you."
Kolkhurst asked, ""What do you do for that individual but also trying to protect society?"
In jail, the sheriff said, mentally disturbed inmates have to be kept separate from the general population for safety reasons. "And," he added, "that's when we normally see them deteriorate more rapidly as far as what their mental health issues are."
The committee left the proposal as pending business.
Out in the courtyard later that day, Zaffirini tolled the bell once, then twice.
"Imagine how far we've come," she said.
Copyright AP - Associated Press