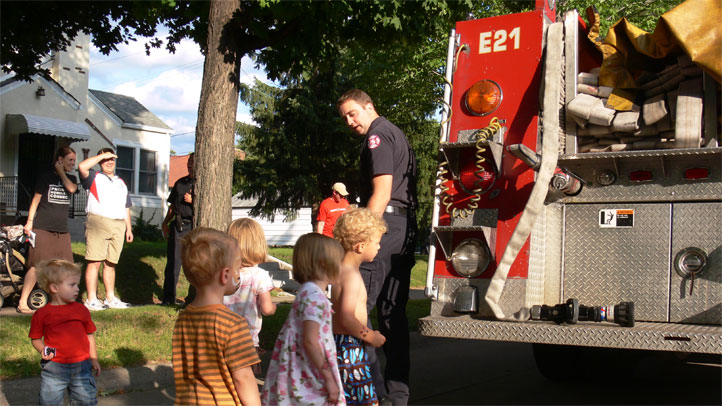 Texas lags behind the rest of the country in terms of crime prevention programs.
Local
The latest news from around North Texas.
"Behind," in this context, means chronologically rather than developmentally.
We recognize National Night Out — kind of a community-police bonding exercise in an effort to reduce neighborhood crime — tonight, Oct. 4 in case you don't know the date, while the rest of the United States marked the event the second Tuesday of August.
The two-month delay stems from, I guess, the August heat in Texas as opposed to, say, Arizona, but that's a dry heat.
Makes sense, though, for Texas. With all those people — uniformed officers and, you gotta believe, a few citizens licensed to carry — out there packing heat you'd want cooler heads to prevail. OK, sorry, that was pretty much a dad-joke.
Anyway, check with neighborhood associations, the local police divisional headquarters, or the district's city council representative to find a NNO event near you. The crime you prevent could be your own.
Wait, that didn't come out right.
Bruce Felps owns and operates East Dallas Times, an online community news outlet serving the White Rock Lake area. He'll likely spend his National Night in.
The views and opinions expressed here are those of the author and do not necessarily reflect the views of NBC, NBC 5, NBCDFW.com or its employees.
Copyright FREEL - NBC Local Media