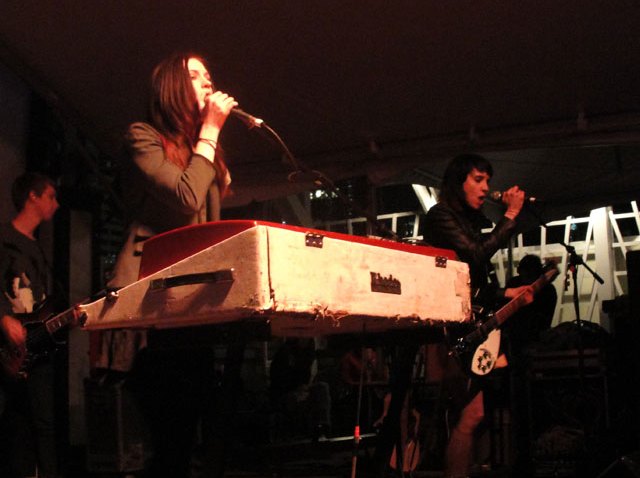 Building off the success of their first two albums, Texas-based familial quintet Eisley took to the stage at Maggie Mae's rooftop Thursday night during SXSW in Austin.
Siblings Stacy, Sherri, Chauntelle and Weston have been playing together for 13 years now, since Stacy, the youngest, was only 8-years-old. They were joined in 2005 by their cousin Garron on bass -- the same year they released their first album, Room Noises. The second album, Combinations, was released in 2007.
Much of Thursday's show stuck to those two releases, though the DuPree clan did play a few tracks from their third album, which is expected to be released later this year -- though that may be delayed further as they are currently a band without a label. Having no label support shouldn't last too terribly long with this incredibly talented group out of Tyler. Their harmonies are ridiculously good and their songs infectious. It's somewhat appropriate that their song "Invasion" was inspired by the film Invasion of the Body Snatchers -- once they get in your head, you'll have a hard time getting them out.
Local
The latest news from around North Texas.
If you want to know more, head over to Eisley.com where the father, Boyd, will keep you up on all things DuPree ... and you can even check out the music.