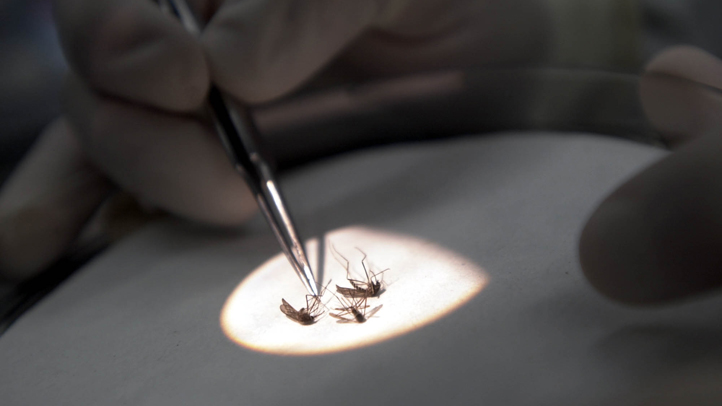 Dallas County confirms a tenth person has died after contracting the West Nile virus.
Officials say the victim was a woman in her 90s with underlying health problems. She lived in the 75229 zip code.
Dallas announced a new all-out offensive in the war against mosquitoes, with enhanced truck spraying for three nights starting Monday night and aerial spraying beginning at dusk on Thursday.
Local
The latest news from around North Texas.
Even with the enhanced ground spraying, aerial spraying in Dallas could start on Thursday with two specialized planes spraying parts of Dallas County from above.
Last week, Dallas County Judge Clay Jenkins recommended aerial spraying to help kill the mosquito population that carries the virus.
City leaders in each city and town in Dallas County will make the decision to spray within their communities.
Get tips on symptoms of West Nile and West Nile prevention here.
West Nile Virus Facts
Most people bitten by a West Nile virus-infected mosquito will not show any symptoms. Symptoms, if they appear, are fever, headache, nausea, body aches, swollen lymph nodes and skin rashes.
Fewer than 1 percent of those infected with West Nile virus experience the serious form of the illness. Serious symptoms include high fever, severe headache, neck stiffness, disorientation, tremors or convulsions, vision loss, muscle weakness and numbness or paralysis.
Both Dallas and Richardson are urging residents to:
Drain standing water around their homes to reduce mosquito breeding grounds.
Dress in pants and long sleeves when outside, but avoid becoming too hot.
Apply an insect repellent that contains DEET to exposed skin and to clothing when outdoors.
Stay indoors at dusk and dawn, when mosquitoes are most active.