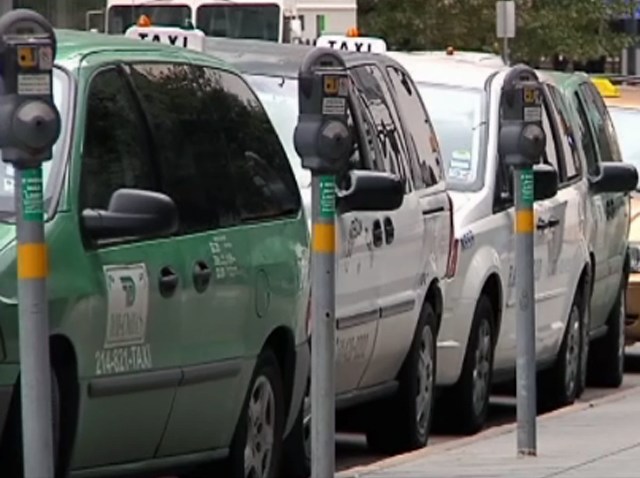 Downtown Dallas workers complain taxicabs are hogging parking spaces meant for other drivers.
"It's very annoying, it is, when you're trying to find a parking space in downtown," said Eva Pennington.
Friday afternoon, all but one of the spaces in the 400 block of North Ervay Street were filled with taxicabs.
Local
The latest news from around North Texas.
Cab drivers say the Energy Plaza Building in that block has many visitors who want taxis.
But only one customer appeared between 1 and 2 p.m. Friday, and 10 cabs were there.
A post office is also located in that block where local drivers try to stop.
"And it makes it really hard for other people to park," Pennington said. "There's so many cabs taking up all these spaces."
Dallas parking officials said they have been citing the cabs for failing to pay the meters.
"So now they comply with paying the meters, but they're taking up all the meter spaces," said Parking Enforcement Lt. John Mitchell.
Parking rules also require that cabs use "Cab Stand" spaces. There are just two in the 400 block of Ervay.
"Two is not enough," said cab driver C.M. Gobra. "A lot of (customers are) inside that building."
Mitchell said he believes the problem is too many cabs.
"It's harder for them to make money, so they're going to jump on it, just like a piranha," he said.
Mitchell said taxi-licensing officials are also working on the issue.