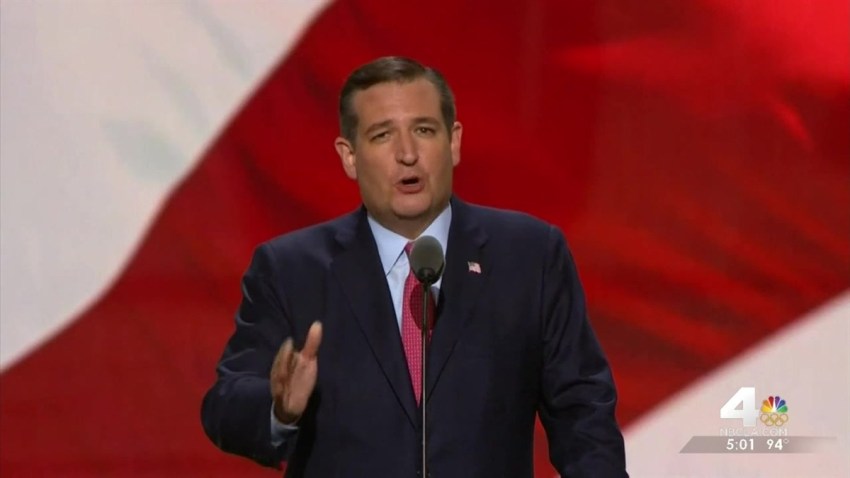 I've watched conventions my entire life. I knew to expect twists and turns. But let me tell you, Wednesday was a day to remember. And Thursday may have topped it.
Wednesday morning, we headed to the Sen. Ted Cruz event to thank his supporters. His campaign manager answered questions, telling us they would share his speech with the Trump camp, and that Trump would like it.
He did not answer questions about an endorsement. Then during the speech, as Cruz said, "We have a nominee," the boos started. At the same moment, the Trump plane flew overhead. That should have been a sign we had quite a day ahead!
Local
The latest news from around North Texas.
During the speech ,when Cruz said vote your conscience, I looked over to the awesome photojournalist I was with, and then came the boos.
My first thought was: "He is speaking tomorrow to the Texas delegation, I wonder what that will be like?"
It was something. The delegation, which is very pro-Cruz, seemed very split the next moment. Cruz took questions from he crowd and many were upset with what happened the night before.
Only time will tell what the effect will be.
Friday morning came the break. Instead if flying back to Texas for a day and a half, I made the three hour drive to my home of Buffalo, New York. (Someday we will win the Super Bowl and I am not talking about "No Goal").
I arrived, and promptly slept for hours. The next few days, I relaxed with my amazing parents. But kept up to speed about Philadelphia.
So, already, twist one. DNC emails linked, and the chairwoman in trouble. Let's see what this week has ahead.
Both weeks are reminders how fortunate I am to do what I am do, and what it's like to be an eyewitness to history.