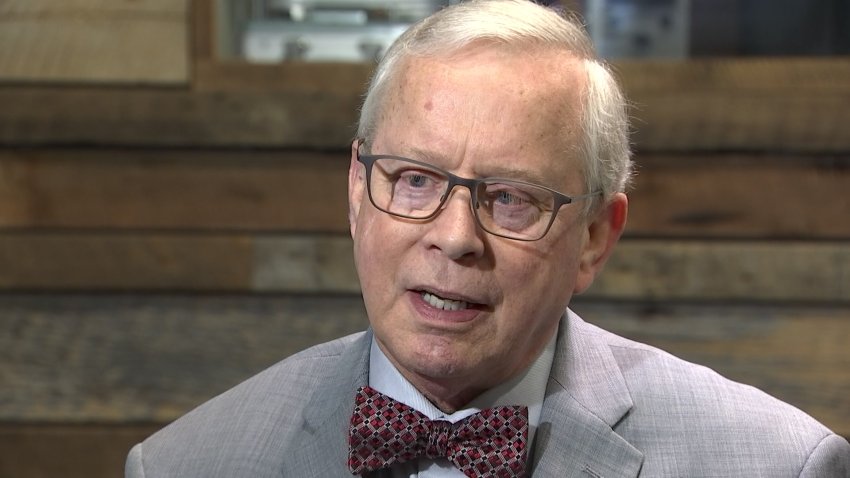 The field is growing to fill Congressman Ron Wright's seat in the special election for Texas's 6th Congressional District scheduled for May 1.
Wright died earlier this month after contracting COVID-19 and fight a prolonged battle against cancer.
The field of candidates includes the four women below, three Democrats and a Republican. As candidates are announced, they will be added to this page.
Susan Wright
Republican Susan Wright, the widow of the late Congressman Wright, launched her campaign for Congress in Texas's 6th District on Wednesday.
"The taxpayers of the sixth district deserve a proven conservative in Congress who will stand up for them and do whatever it takes to stop the radical left's socialist government takeover," Susan Wright said. "I'm running for Congress to continue my husband's legacy by supporting economic growth, reforming our broken healthcare system, and defending Texas conservative values."
Wright has lived in the 6th District for over 30 years, serving as District Director for both Rep. Bill Zedler (TX-HD-96) and his successor Rep. David Cook (TX-HD-96).
Local
The latest news from around North Texas.
According to Wright, she has spent her entire life and career fighting for and defending Texas conservative Republican values.
"Ron always fought for the people and conservative values of the sixth district," Wright said. "I'm asking the voters of Ellis, Navarro, and Tarrant Counties to help me continue the fight for stronger borders, lower taxes, and the precious right to life in Washington."
She currently represents Texas Senate District 10 as a member of the State Republican Executive Committee.
"Working side by side with the people of Ellis, Navarro, and Tarrant counties for decades to connect citizens to their government has been an honor," Wright said. "I look forward to asking them for their vote."
If elected, Wright said she will focus on issues like cutting taxes and wasteful spending, rebuilding the economy, defending Constitutional freedoms, preserving the sanctity of life, strengthening the military, and reforming healthcare.
Online: Susan Wright for Congress
Twitter: @SusanWrightTX06
Lydia Bean
On Tuesday, former 2020 Democratic state representative candidate Lydia Bean also announced her candidacy in the May 1 special election.
Bean, the daughter of a Baptist pastor and a public school teacher, holds a Ph.D. in Sociology from Harvard University and taught at Baylor University.
She lives in Arlington with her husband, Norman Lee, a public artist, and their nine-month-old son.
"The events of the past several days and weeks have thrown into stark relief how badly our leaders are failing us," Bean said. "As a new parent, small business owner, and community leader, I have too much skin in the game to sit back and watch it happen.
"Texas is the energy capital of the world, but our infrastructure collapsed when we needed it most. The desire to win at all costs has led politicians to undermine our elections - the foundation of our democracy. And somehow, the simple act of wearing a mask to protect our neighbors has become a partisan dividing line. I know there are better days ahead, but in order to get there, we need to send leaders to Washington who will stand up for what's right and will work with anyone to give every Texan a fair shot."
Bean was the Democratic candidate in state House District 93 in 2020, a campaign in which she raised over $1 million and garnered endorsements from the Tarrant County Central Labor Council, Texas AFL-CIO, EMILY's List, the Sierra Club, Texas Parent PAC, Equality Texas, the Human Rights Campaign, and numerous others.
She lost in the general election on Nov. 3, 2020.
Bean is the founder of Faith in Texas, a nonprofit that brings faith communities together to work for change in their schools, cities, and state. She worked with faith leaders from across North Texas to protect families from predatory payday lenders who trap people in high-interest loans.
Bean and her husband also co-own and operate a small business.
"I have the experience to bring people together to solve the challenges that confront us: rebuilding our economy from the ground up by repairing our crumbling infrastructure, getting North Texas reopened as quickly and safely as possible, and ensuring that after COVID-19, every Texan has a fair shot to succeed. In Congress, those are the fights I'll take on." 
Online: Lydia Bean for Congress
Twitter: @LydiaBeanTexas
Jana Lynn Sanchez
Democrat Jana Lynn Sanchez, who ran against Ron Wright in 2018 for the District 6 seat, has also declared her candidacy in the May 1 special election.
According to Sanchez, she is running because "the urgency of this moment calls for leadership focused on building an equitable, resilient, healthy, and prosperous future for all North Texans."
Sanchez is the granddaughter of a Mexican immigrant, and her father was a United States Marine, a truck driver, and a cement factory worker.
She was born in Ellis County, and she earned a bachelor's degree in political science from Rice University, becoming the first in her family to earn a college degree.
Sanchez also co-founded CitySavvy, a communication consultancy agency, and she served on the Dean's Advisory Board for the School of Social Sciences at Rice University.
Online: Jana Lynn Sanchez for Congress
Twitter: @TheJanaSanchez
Shawn Lassiter
Democrat Shawn Lassiter, a self-described nonprofit leader, single mother, first-generation college graduate and former public school teacher announced her candidacy for the District 6 seat Wednesday.
Lassiter's initial statement to the media said she promises "to fight for the people, not the wealthy and well-connected" and said growing up in a family of five with a single mother taught her the power education can have to liberate people and open the doors of opportunity.
Lassiter said she taught science in the Fort Worth ISD; her Linkedin page says she's currently the Chief of Equity and Innovation at Leadership ISD, a nonprofit fighting for equitable access to high-quality public education.
According to her bio on Linkedin, Lassiter earned her undergrad degree at Alabama State, MPA at Ashford University Forbes School of Business and her PhD in Education Leadership at TCU.
"This is my home, and I know the challenges people here are facing because I've lived them too. We need leaders in Congress with the political courage to do what's right for our families, for the working class, for underemployed and unemployed people who are struggling during this pandemic," said Lassiter in a statement. "Make no mistake, this is a time of crisis for Texas — and instead of helping, our elected leaders are playing political games and putting corporate interests first. Our leaders failed to prepare us for a horrific storm that has inflicted untold damage on our community. Our leaders have failed to protect us from the coronavirus. Our leaders have left working Texans behind."
"All my life I've fought for equity, so that every Texas family has access to the opportunities that allowed me to overcome poverty and become the first in my family to graduate from college. In Congress, I'll fight for real accountability from our government, to get North Texas the resources we need to overcome these crises, to ensure every family can send their kids to great schools, and to make our economy finally work for working people," Lassiter said.
Online: Shawn Lassiter for Congress
Twitter: @ShawnLassiterTX
Special Election
The candidates are vying to replace the late Rep. Ron Wright, a staunch defender of President Trump and his America-First agenda who voted in line with the President over 96% of the time.
According to the Texas Secretary of State, the end of the candidate filing period for the special election is March 3, so a complete list of candidates has not been announced at this time.
There will not be a primary ahead of the May 1 special election, meaning that all candidates, regardless of party, will be placed on the same ballot.
Due to the nature of the special election, the more candidates who run for the seat increases the likelihood of a runoff election. If no candidate gets more than 50% of the vote on May 1, a runoff election will be held between the top two vote-getters regardless of party affiliation.
According to the Texas Secretary of State, any possible runoff would not happen before May 24.