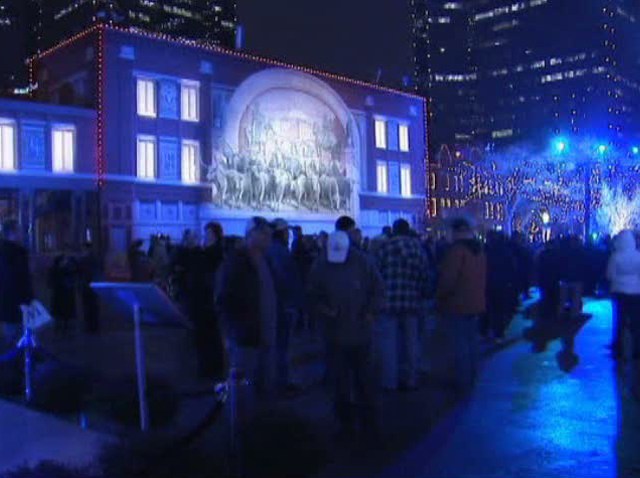 Downtown Fort Worth lit up with Super Bowl excitement on Monday as the Pittsburgh Steelers arrived and national television broadcasters previewed the big game from temporary studios in Sundance Square.
Security is tight, with dozens of police officers patrolling the downtown area on foot, bicycles, scooters and patrol cars.
Several police officers stood outside a Houston Street bar when word spread that Steelers quarterback Ben Roethlisberger was inside.
Local
The latest news from around North Texas.
But there have been no incidents so far, and visitors took in Fort Worth's Western heritage.
Some 200 volunteer ambassadors, such as 86-year-old Jane Taylor, are making sure visitors feel right at home.
"We just love people, and we're pretty friendly, as you can see," she said.
ESPN is broadcasting live from the heart of Sundance Square. A parking lot has been converted into a television studio. Big TV production trucks line the streets.
Sundance Square president Johnny Campbell said the promotional value is impossible to calculate.
"Frankly, the media attention -- nothing's been anywhere close," he said. "This has far exceeded our expectation."
Lifelong Fort Worth resident Ramon Almarez was among thousands of people who came to Sundance Square to witness the excitement firsthand.
"It's something to see," he said. "It's something you won't forget."