What to Know
Suicide is the second leading cause of death among Americans ages 10-24
National Suicide Prevention Lifeline 1-800-273-8255 is available 24 hour everyday
Website: GraceLoncarFoundation.com
The National Institute of Mental Health says one out of every five high school students will seriously consider suicide.
One mother says it happened to her family. Sue Loncar's youngest daughter died from suicide at the age of 16 last fall. Her husband, prominent Dallas attorney Brian Loncar, who in his commercials called himself "The Strong Arm," died days later.
Sue Loncar says it's time for people to talk about depression in a different way. That's why she's opening up about her family's struggles.
"It was everything to me, our family. So, we had six kids, and we were really proud of that. We were proud of our tribe and our family," Sue Loncar said.
Local
The latest news from around North Texas.
She says always at the center of the family was the youngest, 16-year-old Grace Loncar.
"She was clever. She always had these – she was very sarcastic, she was very mature for her age, I think, being the youngest of six like that," Sue Loncar said.
Grace was an actress and student at the prestigious Booker T. Washington for the Performing and Visual Arts. She dreamed of one day moving to New York to perform.
"She was such a good actress that I think she spent a lot of her life acting," her mother said.
Loncar says Grace mastered the art of hiding her grief.
"But she saw herself as unattractive and not talented, which was not (reality), but then again, that's what depression is – it lies to you," she said.
Loncar says the depression surfaced at the age of 11 when Grace first tried to commit suicide, which was a big wake-up call for her mother.
"I've spent every day since then trying to save her life," she said.
Loncar says her daughter lost that battle on the night of Nov. 26, 2016. Grace had broken some family rules, and Sue and her husband Brian grounded Grace and took her phone.
"She'd gotten real defensive and real puffed up about it and real angry," Loncar said.
Loncar says the family never kept guns in the house because of Grace's depression, but this night was different.
"Brian had been hunting and usually took them back to the office and had not returned them to the office. She acted impetuously, and I just don't think – like they say, their mind is not even completely formed at that age, much less do they have the sense of what forever is. But this really messes with you, because you think, 'Wasn't there something I could have done?' She chose this, and that's so much harder to live with," Loncar said.
Loncar says she and her husband found Grace's body the next morning in the family's home. Brian's grief was unimaginable.
"I know even the day we found her, he said almost prophetically, 'I'm not gonna make it.' There is, I think, nothing harder than the loss of a child," she said.
The days that followed, Loncar says, were crippling for her husband, and she was really worried about him.
"I was, I really was. I mean, they were really close, and I think he felt a lot of responsibility really weighing on him," she said.
Brian Loncar spoke through tears at Grace's funeral.
"I had a friend even that said she heard him at the funeral and she said she thought, 'He's not gonna make it,'" Loncar said.
He didn't. Exactly a week after the Loncars found Grace, Brian Loncar's body was found in his car outside of his office. The medical examiner would later rule his death an accidental cocaine overdose.
"I actually, complete and total shock, I mean it just couldn't even. Plus, Brian was so bigger than life – more than anybody I've ever known my whole life – and indestructible. He is somebody, he, I think, he even shared that at the funeral that probably she could die 10 times with the risks that he had taken in his life. He seemed bulletproof," Loncar said.
But addiction, she says, was her husband's lifelong battle.
"He just had a lot of demons. It's just, things are not always as they appear. He was bipolar and he was a recovering alcoholic that had, at one point, 23 years of sobriety but then he relapsed, which ultimately led to his death. Which is it, what it says in the big book. And the disease is never done. The disease never rests," Loncar said.
Loncar says she believes her husband medicated to dull the pain of losing Grace.
"She had been really angry at him the night before, and I think had said some pretty harsh things to him, and I think those would have to be kind of haunting because of his own addiction struggles. She was angry about that. And he made a poor choice in dealing with the pain, which is what addicts do. They don't deal with pain well. They try to escape it any way they know how, and then it ultimately just brings more pain to all the people who love them. But all of it is a disease. Addiction is a disease, mental illness is a disease, depression's a disease," Loncar said.
Sue Loncar is speaking out, she says, to destigmatize mental illness and encourage others to fight.
"I just don't want – if I could just keep one person alive, and make her death count for something," she said.
In the dark times, Loncar says she clings to good memories of her husband.
"I would jokingly say to him a lot of times, 'How's that beautiful mind doing?' because he was brilliant, way ahead of his time. What all he could think of and how he could think ahead, way ahead. Because he just started with a card table and a phone and an office. I mean, he didn't start with anybody helping him or a leg up or any family money," Loncar said.
Loncar also clings to her wonderful 16 years with Grace.
"I mean, she was our baby to all of us, and we all loved – her brothers loved her so much, her sisters loved her. She was cherished," Loncar said.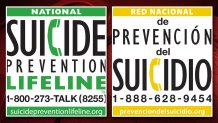 Sue Loncar hopes her story will take some of the stigma away from mental health.
She and her family created the website GraceLoncarFoundation.com to help. If you need immediate help, the National Suicide Prevention Lifeline (1-800-273-8255) is always waiting for your call.