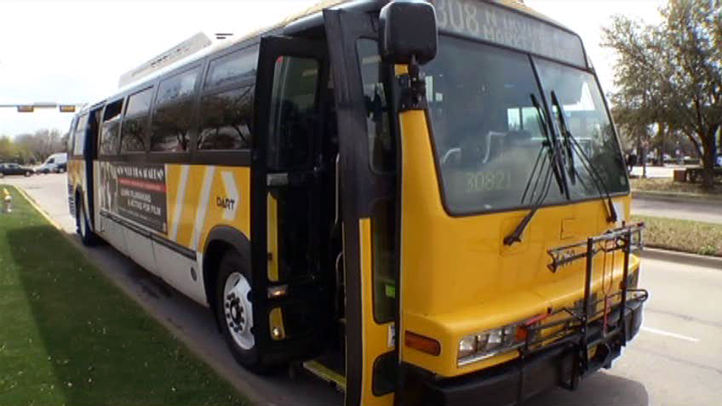 On Dec. 2, Dallas Area Rapid Transit employees will be trying to fill a DART bus with goods that will help those in need over the holiday season.
Customers are invited, and encouraged, to participate by bringing unwrapped toys, canned food, socks and blankets to the Mockingbird Station parking lot at 5465 Mockingbird Lane between 6 a.m. and 5 p.m.
While donations are greatly appreciated, please don't just leave your donation on any old DART bus if you can't make it to the Mockingbird Station. Let the driver know you'd like to donate your item and they'll be happy to make the drop for you.
Local
The latest news from around North Texas.
The effort supports two DART employee-initiated campaigns, Santa Cops and Comforting of the Souls.
"The toys and food will assist DART Police "Santa Cops" as they provide meals and gifts for area families. New adult socks and blankets will help DART Northwest Bus Division's "Comforting of the Souls" aimed at Dallas area nursing homes," DART said on their website.