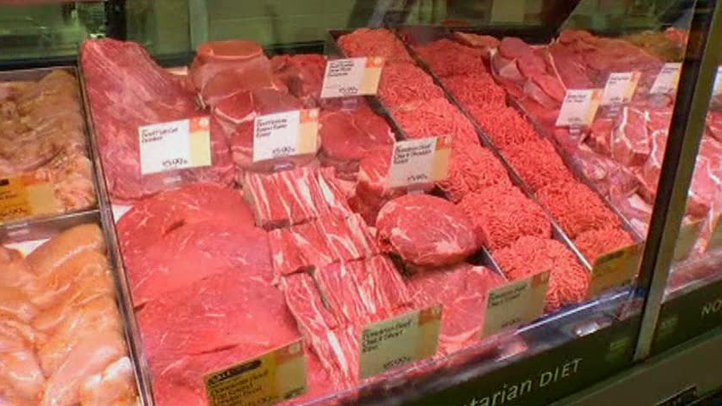 Although many Americans don't want to break their meat-eating habits, some want to know that their dinners were raised and slaughtered humanely.
Kim Edwards, the meat team leader at the Whole Foods on Park Lane in Dallas, said the company's new five-step animal welfare rating system is a big step toward improving the lives of farm animals, and ultimately, food safety.
"The basics are no antibiotics, no added hormones for growth, and we give them space and room to roam," she said.
Local
The latest news from around North Texas.
Signs and stickers help customers figure out what it means.
"I think, as time goes on and this comes more to the forefront, you're going to see more and more guests ask questions about it, more and more guests start to understand exactly what it does mean and jump right on the bandwagon," Edwards said.
The system was launched by the nonprofit Global Animal Partnership, which revised a program drafted by Whole Foods.
It rates a farm's conditions and animal treatment, ranging from Step 1 -- which means no crates, cages or crowding -- to Step 5, meaning the animals spend their entire lives on one farm. It includes pork, beef and chicken.
Lauren Nitschke and her husband run Nitschke Natural Beef, a grass-fed beef ranch in southern Oklahoma. She said happy cows make better beef.
"They're pretty much free to roam, free to choose their diet each day from the pasture that's offered to them," she said. "It's a very low-stress environment. We don't use any electric cattle prods or things like that, it's just very low-stress."
Ratings are an assurance that farms do what they claim, Nitschke said.
"The ratings system is good because it tells you actually how natural that system is," she said.
Advocates say the ultimate goal is to get most major grocers to adopt ratings, which would signal a new era in humane animal treatment.
Global Animal Partnership is only working with Whole Foods right now but expects other grocers and restaurants to sign on.