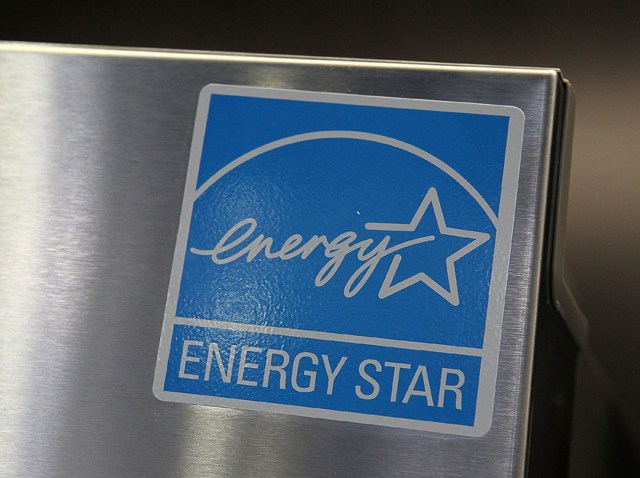 Texas shoppers hoping for a reservation for a reservation for a rebate for energy-efficient appliances say getting one was a headache because of busy signals and a Web site that couldn't handle the traffic.
But that didn't stop people from emptying the rebate account of $23 million in less than eight hours. By 2:30 p.m., all of the nearly 39,000 rebates for the Texas Trade Up Appliance Rebate Program were reserved. Even the waiting list is full.
Shellie Lewis, of Plano, was hoping for a $1,000 rebate for a new air-conditioning unit. But despite more than 700 calls in an eight-hour period, she wasn't able to snag one of the rebates.
Local
The latest news from around North Texas.
"I know it sounds foolish that anyone would spend that kind of hours, but it did become a challenge," she said.
The Texas comptroller's office said the reservations system got 2,400 Web hits per second and about 1,000 phone calls per minute. State officials said 450 operators took phone calls. The Web site crashed under the weight of 14 million hits, officials said.
"We were expecting very high demand," said R.J. DeSilva, a spokesman for the comptroller's office. "Certainly, the demand we started seeing at 7 a.m. this morning was higher than expected."
Adding to the online traffic woes, state officials said a hacker may have slowed down the system. At one point, 75 percent of the Web site's traffic was coming from one IP address, the comptroller's office said.
Shortly after 7 a.m., NBC DFW began receiving dozens of calls and e-mails from frustrated Texans who said the state's Web site for the rebate was down and that they couldn't get through on the telephone.
"I have spent an hour on the phone and on the Internet trying to get in to get a rebate reservation," said Jean Hoyt in an e-mail. "The phones are busy or don't work. The site times out. What a bungle!"
By mid-morning, a message on the TexasPowerfulSmart.org Web site said, "We are experiencing high volume. Rebates are STILL AVAILABLE. Phones may be temporarily unavailable. Please keep trying online."
But some people weren't even been lucky enough to get the Web page to load to see the message asking them to keep trying to secure their reservation. A similar message could be seen on Twitter, asking Texas to keep trying to access the site.
"I have had the phone system answer twice, only to disconnect me after I pressed one for English," said Melinda Bazzelle in an e-mail. "Several times it rang and then gave an error message. I haven't been able to get to the Web page at all."
The rebates were available to replace old appliances, such as refrigerators, freezers, washers, dishwashers and air conditioners, with Energy Star models.
"In order them (appliances) to qualify, they had to be 20 percent beyond the Energy Star requirements," said David Forbes, appliance specialist at a Fort Worth Best Buy. "So they had to above and beyond; they couldn't just be energy-efficient. They had to be more than that."
The state had about $23 million in federal stimulus funds for the Texas Trade Up Appliance Rebate Program. People who got a rebate can buy qualifying appliances beginning April 16.
A state spokesman encouraged people who did not get a reservation to take advantage of other programs, such as the Energy Star sales tax holiday during Memorial Day weekend.
NBC DFW's Ellen Goldberg, Lita Beck and Kevin Cokely contributed to this report.